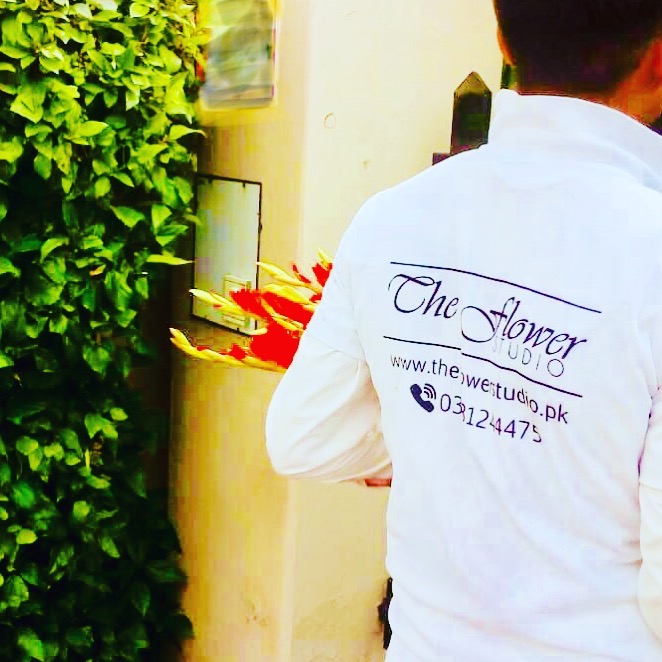 Welcome to The Flower Studio where our passion are flowers and happy customers our inspiration!
Sameen is the creative and dynamic force leading the most stylish flower boutique in Pakistan. Leaving a successful career in Teaching after graduating from The National College of Arts (NCA), she followed her lifelong passion in horticulture and art to set up her floral design company, The Flower Studio! and now leads a passionate and hardworking team of service enthusiasts.
The company has come a long way since its inception and now provides services to many cities of Pakistan including Lahore, Karachi, Islamabad & Rawalpindi.
Our aim is to help your occasion burst into life, adding colour and flair that only flowers can provide. We fully realize the importance of your occasions and what they mean to you and hence use only the freshest flowers available. Whether you are ordering from Pakistan or from any other part of the world like USA, Canada, UK, Europe, UAE, Saudi Arabia, Oman, Bahrain, Kuwait, Australia etc, you can be sure that we will deliver top notch products and give you an experience to remember.
We give complete attention to every order. As good as it may sound, By the grace of Allah, we have a 100% customer satisfaction rate, see for your self by looking at our Google & Facebook customer reviews!
https://g.co/kgs/4ZNKaP
https://www.facebook.com/pg/theflowerstudiopk/reviews/?ref=page_internal

Our services range from wedding and event design to interiors, sympathy and corporate clients. Bespoke hand-tied bouquets and exquisite flower arrangements that are made from exotic, fresh and beautiful flowers can be sent using our same day delivery service.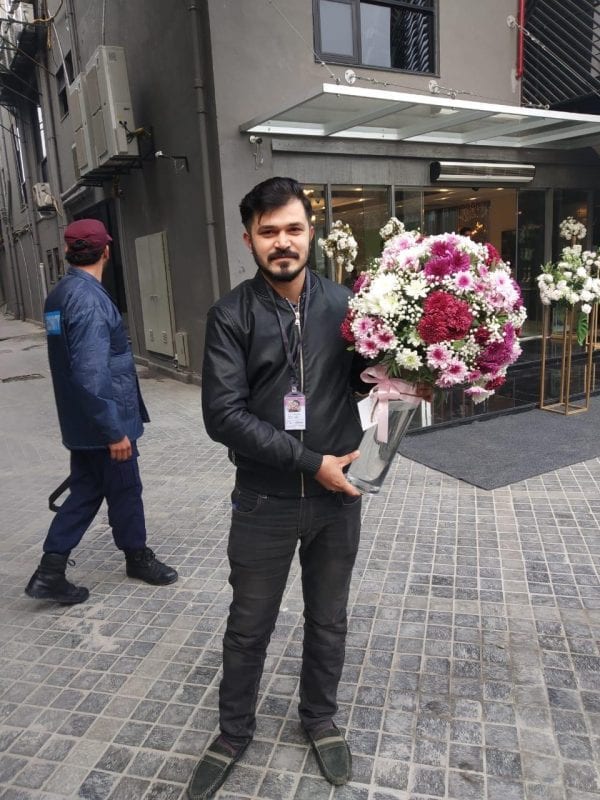 We have a dedicated design team who strive to inspire the imagination with their fresh approach providing unique designs selecting the finest product and all wrapped up in a friendly service!
Our flowers are hand delivered by our well-uniformed representatives.
Functions Whether it's for a boardroom meeting or a party, or you're simply looking to add some decoration to a romantic dinner, we will work with you to create the finishing touch that turns your occasion into a special one.
Corporate Whether you're hosting a function, need a bouquet sent to a client or just looking for flowers to give your workplace a friendly and welcoming edge, we're here to help your business make that lasting impression.
Reminders Give us your list of special occasions with details of the recipient in advance, And we promise to send them beautiful flowers on the said dates, without fail! We also keep track of the flowers sent to a person to avoid repetition of gifts.
The Flower Studio has offices in Lahore, Karachi, Islamabad and offer free delivery in these cities including most areas of Rawalpindi. All our arrangements are prepared by our own team of designers/florists and hand delivered by our fully trained delivery team, giving us complete control over the whole process that in turn ensures a first class service for our customers.
Order from anywhere in the world to be sure that only the finest fresh flowers and luxury gifts will be delivered.
Free delivery is available in Lahore, Karachi, Islamabad & Rawalpindi.