Send Flowers from USA, Canada, UK, Europe, UAE, Saudi Arabia, Oman, Bahrain, Kuwait, Australia, Qatar to Pakistan
You can now make Safe and Secure Payment with your Credit/Debit card via Bank Alfalah Payment Gateway.
(We accept Payments by Visa/MasterCard issued by any local or foreign banks)
We are a dedicated team of specialist florists providing free same day delivery service in Lahore, Karachi, Islamabad & Rawalpindi.
Whether you are ordering from Pakistan or from any other part of the world like USA, Canada, UK, Europe, UAE, Saudi Arabia, Oman, Bahrain, Kuwait, Australia etc, you can be sure that we will deliver top notch products and give you an experience to remember.
Unlike other flower and gifts websites that use third party vendors, all our floral arrangements are prepared by highly skilled in house florists and hand delivered by our own uniformed staff giving us control over service and quality.
We pay great attention to detail and strive to ensure that the flowers are fresh and delightful. For more information please see https://theflowerstudio.pk/whyus/
So How do I order?
The order process is easy and convenient. Simply select the flowers/products you wish to send together with a complimentary greeting card of your choice (if required) and add to cart. You can than proceed to the checkout form.
At checkout, you can fill in the sender and receiver information together with any greeting card message and special delivery instructions.
How do I pay?
The Bank Alfalah Secure Payment Gateway enables you to pay via your Debit/Credit card (Any Visa or MasterCard) in multiple currencies through the most secure and Advanced payment Gateway service. If your Visa or MasterCard is issued by a bank outside Pakistan, you will be charged equivalent of that currency as per standard bank currency rates.
For more details, check our Payment Methods.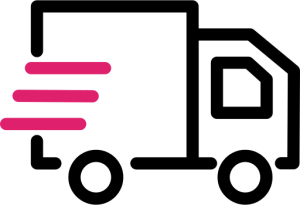 Free Delivery
Lahore | Karachi | Islamabad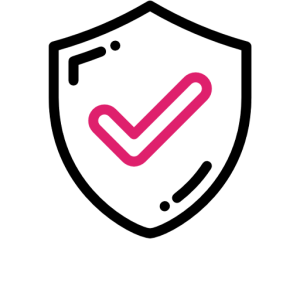 Secure Payment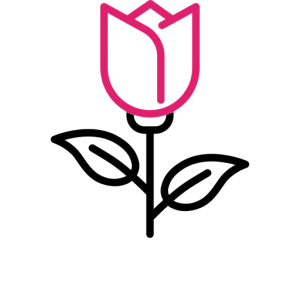 Freshness Guaranteed
Premium grade gifts & fresh flowers
Send Flowers to Pakistan
TheFlowerStudio.pk is the pioneer in delivering fresh, aromatic flowers to your loved ones online. We also specialize in preparing and delivering gifts for different occasions.
If you choose to send flowers and gifts to Pakistan, you will notice that we deliver with speed and meticulously take care of little details which allows us to deliver fresh flowers at your door step or your friends and family.
We keep an assortment of imported exquisite flowers and while delivering we bundle in a greeting card with your message written. We accept payment online with credit or debit cards thereby making the whole process convenient for you. So if you ever need to send flowers to any major city of Pakistan like Lahore, Karachi or Islamabad / Rawalpindi from within Pakistan or from anywhere else in the world like UAE, KSA, Australia, UK, USA, Canada, we'll be ready to serve you.
Hear From Our Clients
Our team works day in and day out to ensure your satisfaction. Check out our reviews on Google and Facebook
Leila Yuniar Fidausi
Indonesia
The best florist I've ever known! They provided excellent services, quick response and knew how to treat the customers really well. Thanks a lot!!
Posted on

Facebook
Adi Malik
UAE
Best service just love it <3 Thanx alot #theflowerstudiopk
Posted on

Facebook
Maria Rashid
Australia
The Flower Studio gave the best service Much appreciated Thank you
Posted on

Facebook
Amal Butt
UAE
Excellent customer service and extremely polite and courteous people So so happy to have found them! Keep up the fantastic service and good work … Highly recommended cheers !!
Posted on

Facebook
Taimor Sarfraz
Canada
Loved their service! Will order more in future! Thank you.
Posted on

Facebook
Sahar Ahmed
-
This was my first time using the Flower Studio and I am extremely pleased. Had flowers delivered to my best friend in Lahore for her birthday, which reached her exactly on time and were beautiful. The customer service provided was excellent, all my queries were answered promptly and the responses were very helpful. I will definitely be using the Flower Studio again for all my long distance floral needs!
Posted on

Facebook
Saqib Latif
-
The best shop ever i have seen. Fast delivery and minute to minute updates. I recommend this shop for online deliveries in pak from all over the world.
Posted on

Facebook
Myra Mirza
-
Recently got in touch with the flower studio tp get some beautiful flowers delivered to my mother. Even though I live in Dubai, these folks managed to exceed my expectations and delivered on time! The entire process was simple and convenient. Hats off to the flower studio, amazing customer service. Will definitely order again from you guys.
Posted on

Google
Gita A Cendekia
-
The Flower Studio gave me the best service ever. The bouquet and gift basket were sooo beautiful and 100% looked exactly like what i saw on pic. My order was sent on time. If you have any inquries, just contact the operator because she was super friendly, helping, humble, and gave you the easiest solution. I couldn't ask for a better florist. Thank you so much!
Posted on

Google
Sadaf Jabbar
-
I highly recommend the flower studio. Their service is immaculate in terms of design, dealing and delivery. Simply the best!
Posted on

Facebook
M Umair Asghar
-
Theflowerstudio Awesome services you have guys i love to have this website thanks a lot all the gifts and flowers were perfect and my mother liked it very much keep it up …
Posted on

Google
Shandana Khan
-
Eventhough I was ordering from overseas but the support and quality of service was Excellent!! What you see is what you get. Highly recommended!!
Posted on

Facebook
Ayesha Usman
-
Loved the flowers and the service! Highly recommended
Posted on

Facebook
Sameer Khan
-
Awesome.! loved the flower arrangement. professional people
Posted on

Facebook
Masuma Farooki
-
Ordered on line from London, the payment process was easy to use. Sameen got in touch quickly, and sorted out the additional questions i had. Ordered a Lemon and White hand tied, with a vase. Was delivered the next day as scheduled and looked exactly as the picture had said it would. Was kept up-to-date on when the delivery was ready to go out and when it was delivered. Good job! Will definitely be using them again.
Posted on

Facebook
Efficient Delivery Team
Professional, trained and uniformed delivery team to ensure time keeping and efficiency. Free same day service is available. Midnight and early morning deliveries to surprise your loved ones
Get Free Greeting Card
Free greeting cards with the option of having your message hand written or printed. Have a look at our range of absolutely free collection of CARDS