Send Flowers to Karachi
You can now make Safe and Secure Payment with your Credit/Debit card via Bank Alfalah Payment Gateway.
(We accept Payments by Visa/MasterCard issued by any local or foreign banks)
---
Order from within Pakistan or send flowers from anywhere in the world to Karachi including USA, Canada, UK, UAE, Saudi Arabia, Kuwait, Bahrain, Oman, Europe, Australia etc.
With The Flower Studio, you can send Gorgeous Fresh flower bouquets, box and vase arrangements all over Karachi. We offer Free delivery to ALL areas of Karachi including but not limited to DHA (Defence Phase 1 to 8), Clifton, PECHS, Lalazar, Sindhi Muslim, Sadar, Garden, Gulshan-e-Iqbal, Gulistan-e-Johar, Malir Cantt, Nazimabad, Federal B and many more.
Please call or WhatsApp us if you need assistance.
Having started our operations 5 years ago, we have a professional team that strives to provide premium quality products.
Our florists are well trained and qualified professionals. The customer service, operations and delivery team are also experienced and are trained to keep customer satisfaction at the heart of their work.
We deliver the flower to the doorstep, making the moment memorable for your loved ones. We also offer our services for different occasions such as wedding, birthday, farewell, sympathy, graduation, and others.
From time to time, we introduce special offers for our valued customers including free chocolates, vases or discount vouchers!
When ordering with The Flower Studio, you can be assured that your flowers will be prepared by a professional team of florists and nothing will be outsourced to third parties. We also have our employed delivery team that gives us that edge over our competitors by giving us complete control over the operations from preparation to delivery. When you send flowers to Karachi with The Flower Studio, you can have peace of mind that only the freshest and most vibrant arrangements will be delivered!
We are enthusiastic about providing you a first class customer service. In case you have a query, speak directly to one of our friendly team members instead of relying on automated messages.
Order today and send flowers to Karachi with The Flower Studio!

Free greeting cards with the option of having your message hand written or printed. Have a look at our range of absolutely free collection of CARDS. Get customized messages written on cakes.

Love and passion are two things that are at the heart of what we do. See for yourself what our customers have to say about us and you will be amazed.

Get your order customized with the advise of our in-house team of expert florists. Call/message or WatsApp us on +923481244475 and get a quick response. Round the clock support is available.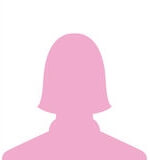 Absolutely fantastic services! Wana do something special for my husband birthday I went in completely, having no prior experience and living in a different country They were extremely helpful and since I ordered a basket of flowers for a birthday, they added special touches (birthday card) which was extremely sweet! Will totally order again and I suggest everyone
And things they show online are the same when they deliver it..
Fantastic job keep it up and Farah she is awesome whenever I call her she always give me updates on my orders
I totally re recommend this place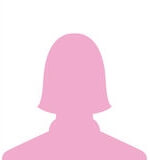 10 stars! They are EXCELLENT! Here are the reasons why.
1) Their site is simple, easy to use and has a live help feature which proved very useful.
2) The prices are very reasonable.
3) The customer service is EXCEPTIONAL. They update you in record time on WhatsApp. The one-on-one dealing with their representative makes the whole experience very humane.
4) The delivery service is OUTSTANDING. My order was delivered within 3 hours of placement without a single query from their side. I specially want to mention that I wasn't asked to explain the address which was a first in all my times of placing online orders.
All in all, I highly recommend them. I've been a regular customer of TCS before but I have shifted my loyalties today 😛 You have raised the bar, TheFlowerStudio. I hope you guys get more successful every day.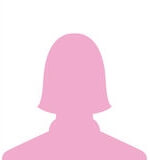 They were really good at communicating. They would almost immediately reply to my text at any time. I sent a birthday surprise from Canada and to Karachi and it was just the photos on the website. Really appreciated their hard work.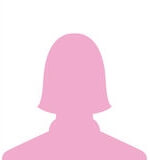 Someone sent me flowers today from The Flower Studio and I loved how beautifully done they were and I'm not even sure how they managed to delivered something so fresh and beautiful in Karachi but I'm a big fan and will definitely be coming back to them again!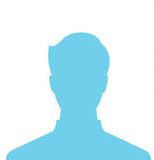 The best florist in Karachi to arrange a beautiful bouquet of flowers, chocolates, cake and complimentary card for my fiancée birthday with free delivery. Thank you for a fantastic service. Will definitely use you again and I would highly recommend for any overseas customers to use this company.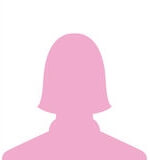 This is by far the best service I have tried. They actually pay attention to small details and do exactly what you want. Best part is that they keep you updated with pictures on whataApp.
I have used their service in Lahore and Karachi. Amazing team so helping
Their girl Amnah is the best! Thank you team flower studio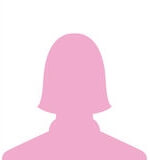 OMG!! they are the best I contacted them on such a short notice to deliver flowers and they did! service was super fast and delivered way earlier then the estimated time plus they are so easy going! I recommend them to everyone in Karachi especially… Good job you guyz keep it up 🙂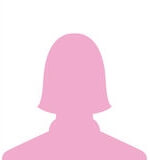 Delivered by @theflowerstudiopk, they did an awesome job, the order was made from Dubai and delivered in Karachi… the cake was freshhh and the flowers were the brightest red and fragrant… made my day thank you hubby dearest and the flower studio…..
#pieinthesky #cake #theflowerstudio #Karachi #blog #travel #sentiments #birthdays #bouquet #bouquetofflowers #gift #birthdaysurprise

Professional, trained and uniformed delivery team to ensure time keeping and efficiency. Free same day service is available. Midnight and early morning deliveries to surprise your loved ones.

Multiple payment methods available. We even accept payments by Visa/Master cards (issued by local or foreign banks).

Multiple add-ons like VASES and customized toppers available. Speak to one of our friendly designers today to discuss your requirements.