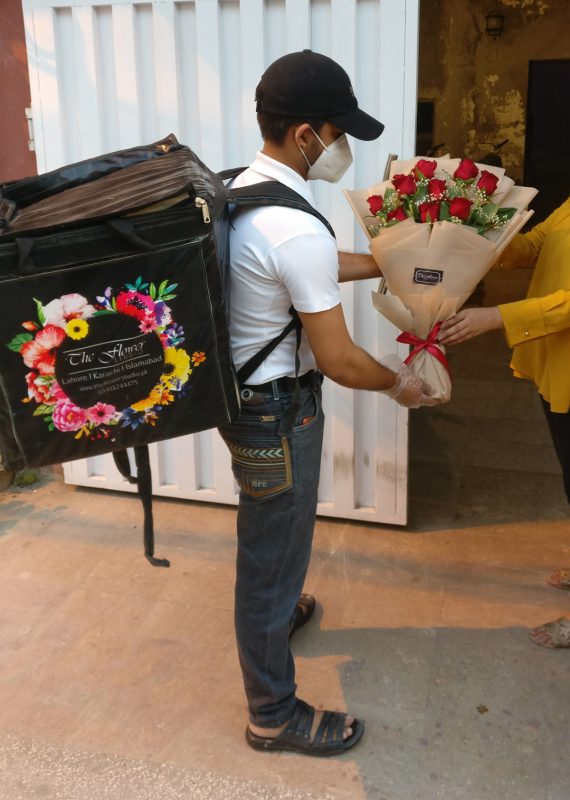 Message from the Founder – Coronavirus (COVID-19) Care
In light of the uncertainty we all face in our daily lives with the outbreak of COVID-19 (Coronavirus), I wanted to write to you directly to keep you informed of the steps I've asked my team at The Flower Studio to take to ensure we are prepared for all scenarios. My absolute number one priority is the safety of customers, florists, delivery officers and other staff, no matter what happens.
Hygiene is critical
There is a lot we still don't know about Coronavirus, but health authorities have been clear that maintaining good hygiene is absolutely critical. Our customers are always delivered high quality products, but now we're going one step further. As well as providing our florists & delivery staff with face masks & gloves, we have introduced a mandatory rule of using sanitizers at regular intervals, we're also launching a no-contact drop-off service which will mean you can request in the delivery instructions section of the checkout form that our delivery officer leaves the flowers/gifts on the receivers doorstep – removing the need for direct contact for both parties.
TFS is here to help
We know that people's day-to-day lives are disrupted right now because of Coronavirus, and we're working hard to ensure we provide the best service to you during this period. As well as ordering flowers/gifts for yourself or your loved ones, you can also ask our delivery officers to pick up any essential items that may be required, making everyday life that much easier.
We have a dedicated team available at any time of any day to answer questions related to Coronavirus, so you know you have the support you need from us.
Community comes first
As well as supporting our team, we are ensuring that our florists are taking proper hygiene measure when preparing floral arrangements. We're also actively working with the Government to seek regular advice so we can prepare for any outcome as the situation evolves. Throughout this time, we'll be highly focused to ensure the safety & hygiene of everyone involved in the business.