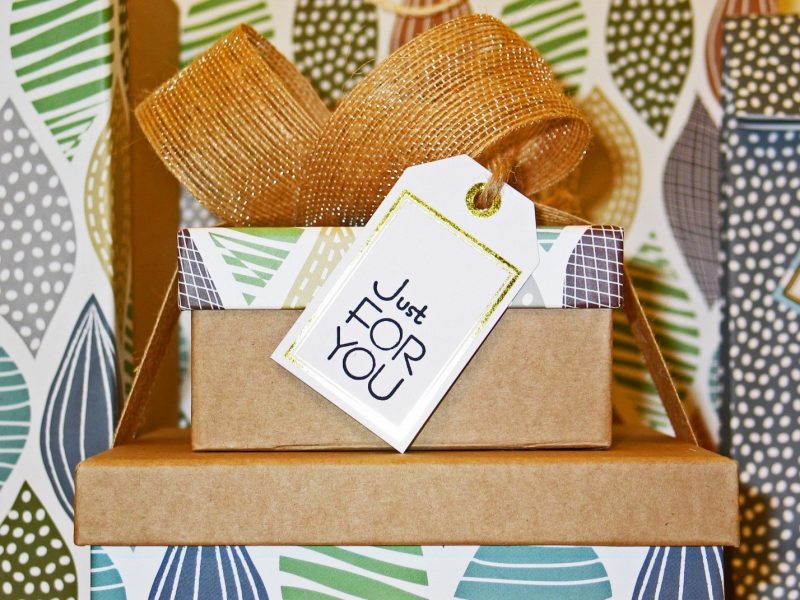 Regifting is not a huge crime but is not advised as it is considered against manners. However, if you do it according to the etiquettes then you can get away with it easily. There are multiple points that you need to keep in mind while regifting which are not very hard to follow as they are common sense. In this article, you will find out the dos and don'ts of regifting–do it like a pro!
Do: Check thoroughly beforehand
Do not let yourself get clowned by 'it's barely used'–mandatory to mention in dos and don'ts of regifting. Check it with an eagle eye for any signs of use such as scratch, tear, broken seals, or swatches on makeup items.
Do: Wrap it nicely
Now that you have not done any effort in buying a new one, put your efforts into making it look like a new one. Pack it in the original packaging and wrap it in a new gift wrap, add some ribbons, a small gift card. Gift them with a bunch of flowers. You can get flowers delivered to you in no time if you order them through cakes and gift delivery services. They offer same-day delivery, early morning, and midnight deliveries.
Do: Regift to people who need it more than you
When in doubt, regift it to charity. You may have something that is not of your use. It is better to pass it to someone who would use it than to keep it and waste it. This is the best option in this list of dos and don'ts of regifting.
Do: Keep it a secret
Keep it to yourself. Do not go around telling everyone, it is not a cool DIY, people will think negatively of you. Also, it will increase the chance that the news will reach the person you regifted to.
Don't: Regift gift cards
If it is slightly used, then they will know by the balance. Even if it is brand-new the manufacturing or expiry date will indicate to them that it is a regift. Either way, gift cards are not safe to regift.
Don't: Something they would not use
Just because it is still in its original packaging, does not mean that it is a perfect regift. If it is not useful for them or if it is not their taste, then it is a big no-no.
Don't: Pass something that holds someone's sentiments
Do not regift the item, which was dearly made for you, it holds someone's feelings. Even If you do not use it, keep it for the sake of their feelings. Do not regift personalized items as it will be obvious that it was made for you.
Don't: Regift between mutual friends
Do not pass gifts between mutual friends, the sender and receiver will know. Which may affect their thoughts about you. The 'gift it after sometimes' rule does not apply here, as they might identify their gift even if it has been years.
Don't: Regift a freebie or giveaway
Most freebies are easy to distinguish and you would not want them to know that you gifted them a freebie, it is not even regifting. There are so many people entering giveaways nowadays, there is a chance the receiver would know about the giveaway.