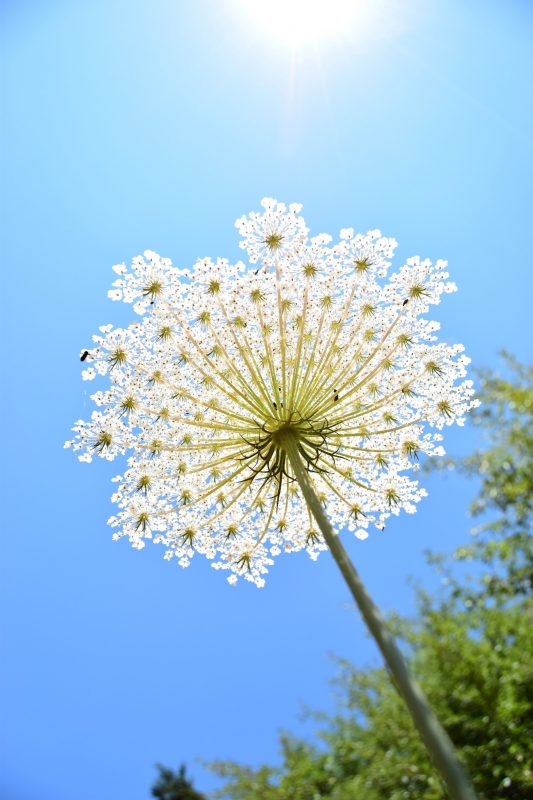 Do you ever feel a sudden urge to start gardening as a hobby or start a flower business as a side hustle, but do not know where to start? There are tons of books and videos online that will teach you the basics of both. But keeping a track of what is in season now can be a little tricky, so here we are, with a brand-new series of plants that sow and bloom, month-wise. Happy gardening or selling!
Flowers To Sow in September
English Marigold
English marigolds are also known as calendula and pot marigolds. They are native to North Africa, Europe, and Canary Island. They are easy to grow. They can grow from 6″ to 24″ thus they should be planted with space of 12″ to 15″ in between. They thrive best in cool climates and can endure the full sun. In hotter regions, they should be planted in partial shade. For better results, plant them in rich and fertile soil.
Queen Anne's Lace
Queen Anne's lace is native to Southwest Asia and Europe. For ages, it is being used as food and medicine as it is rich in vitamin A, sugar, and beta carotene. Plant them in well-drained soil, in full sun. Queen Anne's lace needs bare to minimum care which makes them the easiest to handle in season now sow plant.
Flowers That Bloom in September
Jewelweed
Jewelweed is native to North America. They are commonly known as spotted touch me not. They are popularly used to treat poison ivy rashes. Other medical uses include joint pain, aid blood flow, bruises, post-childbirth, and swelling. They grow 3-5 feet tall, so make sure to leave some space between seeds. They thrive best in rich organic soil but the soil needs to be soggy and must stay wet. Therefore they need to be watered frequently. They need full or partial shade thus cannot tolerate much heat. They need soil with a pH value of around 5-8.
Rose Francois Rabelais
This beautiful dense flower, Rose Francois Rabelais, is in season now blooming. They grow 24-36 inches tall and thus should be planted with a 24-36 inches distance in between. They need soil with a pH value around 6.6-7.5. You can easily buy them from cakes and gifts and get them delivered to you anytime as they have flexible delivery timings such as early morning delivery, same-day delivery, and midnight delivery.