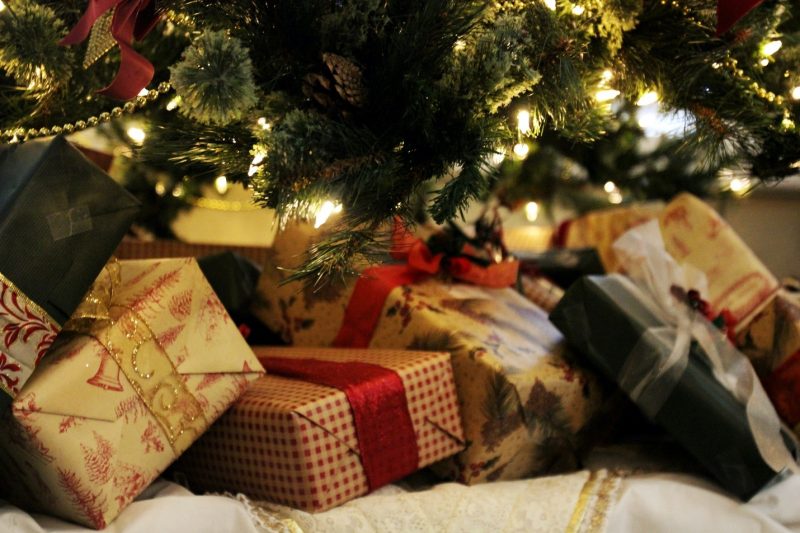 The new year is near, which means lots of events and gatherings that mean lots of gifts exchange. This brings a lot of pressure on what to give, how to wrap it, how to make it look unique, etc. But do not worry, as always, we have got your back. We are here with a list of new year flowers and gifts for you to choose the best gift easily and in less budget.
Best Flowers for The Beginning of New Year
Daffodils– Prosperity
White Larkspur– Happy-go-lucky
Lilies– Fresh life
Gift Basket
A gift as easy yet personal as a gift basket is mandatory to mention in this list of new year flowers and gifts. You can either keep it simple or make it more unique by giving it a theme of Christmas. Add flowers, a teddy, some cookies, and chocolates along with whatever gift you have chosen. Do not forget to decorate it with fresh flowers which you can always get delivered to your home through The Flower Studio.
Gift Card or Vouchers
Gift cards of their favorite bands. Or vouchers of utilities can be a good gift. Gift cards or vouchers are often neglected when it comes to gifts. Ironically, we only want to gift something that appears huge physically, even though gift cards or vouchers are the most useful gift.
Yearly Subscription
Just like gift cards and vouchers, subscriptions are also neglected when it comes to gifts, even though they are so useful. Gift them the subscription of any salon or restaurant or any other useful service. You can gift a yearly subscription to any resort or something like vouch365 which includes discounts valid for a year. By choosing vouch365 you can cover a wide range of discount offers, which is cool.
Cupcakes
Nothing hits better than freshly baked cookies, chocolate cake, or plum cake during this time of the year, which makes this option the best in this list of new year flowers and gifts. This one would not only make them feel the event but will also tell them that you care about them so much that you took the time and baked something with your hands for them.
Customized Gifts
Customized gifts are evergreen, there was a time when it customizing something was a luxury but now, you can get customized products everywhere making them cheaper and easier to get. You can gift a customized calendar, mug, table runner, candle, or anything. You can also create a jar of wishes or some "Open when" sort of envelopes to make him/her remember you at every moment. This would show them your efforts, making your gift unforgettable.
Mini Plants Set
Table garden or set of few mini pots, that can easily be placed anywhere to plant your favorite flower, are the best gift if you want to gift something above just jewelry and accessories. This allows people to keep their favorite plant near them even in their kitchen or bedroom. These mini plants help you purify the air inside your house without worrying about the space and mess. They also add to the beauty and aesthetics of your house. This can be a nice pick if the receiver is either an aged person or a fan of gardening.