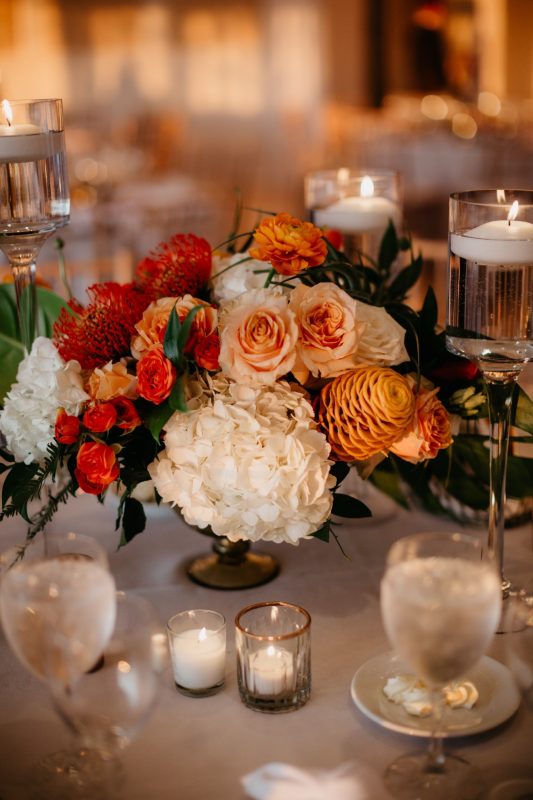 If you have that decoration craze in you, you might agree with the fact that a bouquet of any size or color makes an event appear more happening, inviting, and lively. No matter what the event, the decoration, the theme, a centerpiece made of flowers makes you feel fresh, instantly. But that just doesn't happen, we know that flower does the magic, but it also requires some techniques that spice up the game. There is a whole study that teaches the art of floral arrangements or decorations. People do courses to become professional, it is not that simple, but still, here is a list of tips for designing autumn flower arrangements especially for you to practice for your next event.
Be Creative
When we say be creative, we mean to be different. Think out of the box. Look for inspirations on the internet whether you use Pinterest, Tumblr, or Instagram. Just look for something that excites you. List it down and try to level it up.
For instance, ditch the normal vase and go for a pumpkin, that too is a bit odd one, not the perfect round bright orange pumpkin. But a bit dull, kind of old spooky looking. We don't want the pumpkin to steal the show, it is just there to spice up. Then fill it with colors that go with the hue.
Dominance
Even though the whole bouquet is deadly gorgeous, still there is that one flower that catches your eyes at first glance, we look at that one flower first, and then after checking the whole bouquet out, our eyes go back to that flower. That is what we mean when we talk about dominance, a very important tip for designing autumn flower arrangements. That one flower acts as a focal point. Color, size, and density are the three things that count in dominance, like a sunflower. In the case of sunflower, surround it with small white flowers like daisies, not with other focal flowers like chrysanthemums, we don't want to dull the sunflower's power.
Rhythm
Effective rhythm principle is when the viewer doesn't just look at the centerpiece and forget about it. It's when they find themself indulged in it. Absorbing every detail of it. For that, you will need to focus on every detail including the stem and leaf of the flowers. Play with the angle of the flower.
First, select your desired color palette and follow it. Don't just go for combinations like black and red, add variations of the same color hue like with light pink, add a dark maroon. This will give your centerpiece a lush look. Add grasses for textures.
Focus on other elements that surround your centerpiece like the plates, set them with the theme. Small details like the color of napkins and glasses play a huge part. If you go with this light and dark tone, then keep the plates white with maroon glasses and napkins.
Proportion
Another important tip for designing autumn flower arrangements is taking care of proportions. First focus on the height and width of your vase. Generally, you need to keep your flowers 2 times bigger than your vase, in both height and length. It will make your bouquet filler look.
Furthermore, do not just fill the centerpiece with focal flowers. While layering, be strategic. Fill the vase with greenery as the base. Add focal flowers and then add fillers.