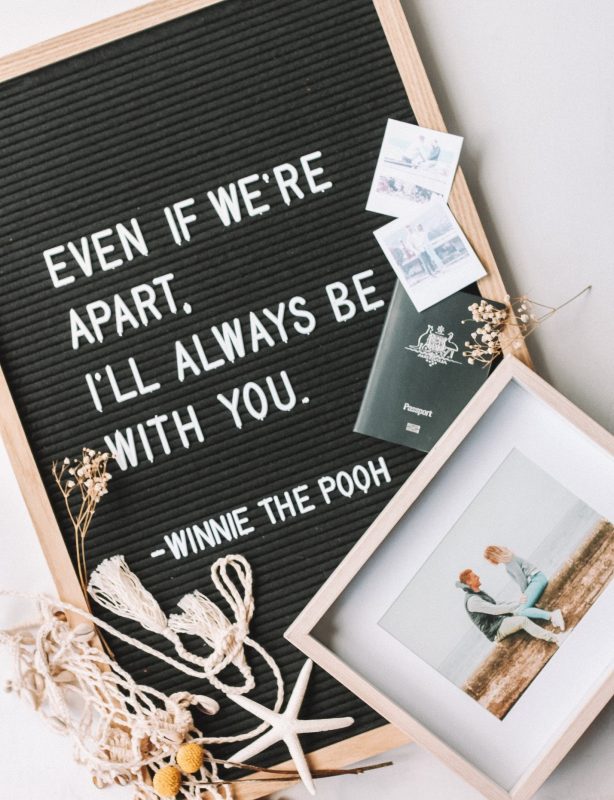 Maintaining a healthy relationship is hard on its own, if it is long-distance just adds 4 stars to the difficulty. It gets difficult to maintain the same bond and spark while keeping all the misunderstandings and doubts out of the way. So here we are, with a list of tips to maintain long-distance relationships, hand-picked by an experienced long-distance couple.
Trust
Trust is the backbone of any relation, although it can be very difficult to trust your partner as you unintentionally believe that it is easier for them to lie to you when they are far away from you. All you have to do is know that a betrayer would betray you even if you keep them in front of your eyes and a loyal person would stay loyal to you even if they would be at the opposite end of the world.
Space
You might think, there is a lot of space between us, well physically, there is. But technologically, there is not. Texting and calling them whenever you feel like would annoy them. Give them space, know that your partner has other things to do and they have people in their life other than you. This is also a way of showing respect. This one is underrated but the most important in this list of tips to maintain long-distance relationships.
Specific Time to Give
Talk to your partner and fix a specific time that would be just for you both, as per the convince of both sides. Complete your chores before or after that time, do not do anything else during that time. Try not to disturb your partner before and after that time. Of course, you can leave a message here and there but do not expect or demand a reply.
Surprise Video Calls
Know when your partner is alone or at a break from work and call them for a little surprise. They would be delighted to see your face and it could work as a stress reliever for them too. Know when to hang up, you would not want to talk for a long time and bother them.
Surprise Emails
Ever since Facebook and WhatsApp took over all the other messaging apps, emails have been limited for formal use only, which makes them more unique. Your partner would never expect an email from you and when the notification pops up, they would be more than happy to know it is from you and not from work or bill.
Surprise Gifts
Who says you can not surprise your partner while living away? Nowadays, surprises are just one tap away. Send your partner a bouquet or cake with a stuffed toy and watch their eyes glitter. You can get them delivered to your home through The Flower Studio as they offer free same-day and next day delivery, and with a little extra fee you can get your gifts delivered at midnight and early morning as well.
Give Importance to Little Things
Learn to appreciate the little things in your relationship and do not yearn for something huge, this is real life, not a fairytale. This one is mandatory to mention in this list of tips to maintain long-distance relationships.