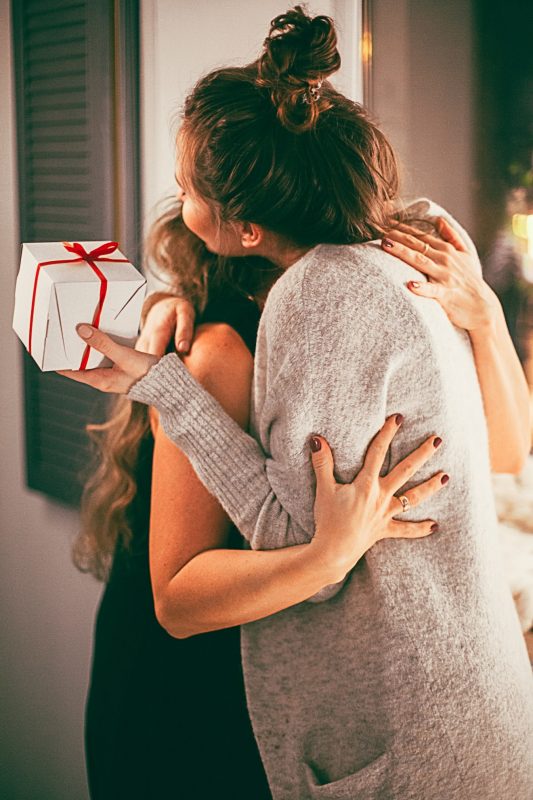 Is your daughter turning 16 soon? Or 18? 20? Or is it her graduation, engagement, or wedding ceremony? Watching your little girl grow up into a gorgeous woman must be overwhelming. Girls are so easy to please, I seriously do not get why people tell otherwise. I mean, just a bunch of flowers, chocolates, or even a small stuffed toy can make her cry happy tears. But if you have already done that or want to do something out of ordinary then there are plenty of things that can make your little Angel's day–I know she is not little anymore but for a parent, a child is always a baby. So here I am, with a list of 7 best gift ideas for your daughter– hand-picked by a girl!
Makeup Accessories
Every girl loves makeup no matter what her age is. Makeup is one of the essential items that is somehow used daily by both students and working ladies. You can also pick other beauty-related accessories or tools like curler, straightener, etc.
Care Package
Create a customized care package and include random things that your daughter love. Get a nice-looking basket–even a box will work. Decorate it with flowers, net, and ribbons. You can order flowers through cakes and gift delivery services. They offer same-day delivery, early morning, and midnight deliveries. Add some small handwritten chits containing your lovely memories or a cute message. If you are using a box, stick some pictures on the cover. You can add chocolates, snacks, drinks, or any self-care items.
Mini Manicure Kit
To save time and to have care at home this one is very useful which is why I think it is the best option amongst this list of 7 best gifts ideas for your daughter. If she is busy and does not pay attention to manage salon hours so it is going to be a perfect present for her.
Scented Candles
If you cannot decide what would be the perfect gift, then go for scented candles of famous brands. Prefer those expensive or limited-edition ones so that your daughter has that which she cannot buy herself. Choose the scent that suits your daughter's personality.
Diamond Jewelry
Are you looking for any gift to fit perfectly for a very special event? You can always go for diamond jewelry no matter if it is a ring, necklace, or bracelet; she will love it for sure.
Skincare Products
Mostly girls love to update their collection of skincare products. You can gift her gift sets by a different famous brand like bath & body works and body shop. You can also look for other luxury brands or any other good local brand according to your budget. Do not forget to add multiple sheet masks for her to pamper her.
Bags
Bags are one of those accessories which are used by women of every age no matter what she likes, every woman needs some kind of bags for sure which is why I think it is mandatory to mention in this list of 7 best gifts ideas for your daughter. For various events, different bags are required, and your gift can help her to update her collection.