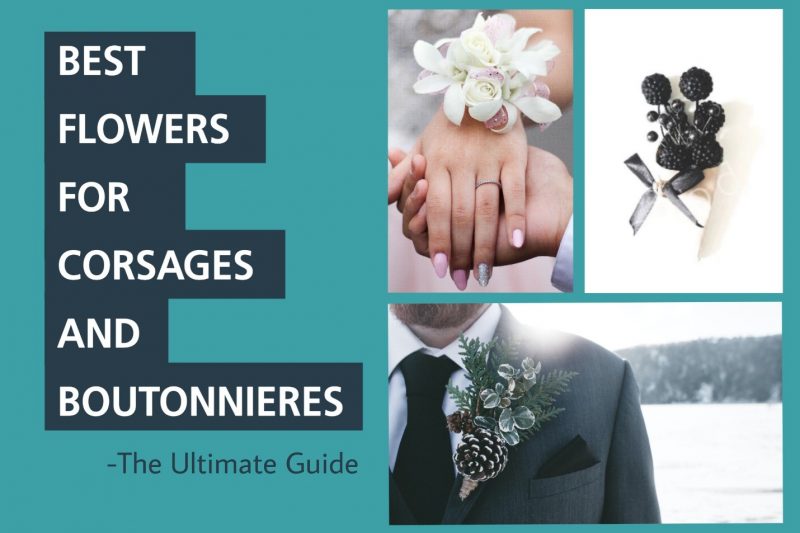 Going to prom? Or a wedding? Looking for flowers that not only matches the theme but also your clothes and your personality? Having trouble choosing the best flower for corsages and boutonnieres for special occasions like Mother's or Father's Day, a baby shower, or your graduation? Like always, I know what you are looking for. I have got you covered with a list that will provide you with all the information you may need.
1. Carnations
Admiration, Pure Love
Fitting the meaning, pure love, carnations are ideal for Mother's and Father's Day. Yellow carnations mean 'good luck' these can be a perfect choice for your graduation if you are looking for the best flowers for corsages and boutonnieres.
2. Roses
Romance, Happiness
The globally famous flower for love, rose, is a perfect fit for marriage or first date and even prom if you are going with your loved one. Yellow roses represent friendship, these can be a perfect choice for your friend's birthday party, if you are looking for the best flowers for corsages and boutonnieres.
3. Orchids
Beauty, Strength
The delicate and graceful orchids also represent love and luxury. They are perfect to be used for decoration and in corsages and boutonnieres, for events that are significant for new beginnings like graduation, retirement party, or a baby shower. Fun fact – the Greek woman used to believe that if the father of the unborn eats large orchids tubers the baby will be a boy.
4. Chrysanthemums
Loyalty, Honesty
Chrysanthemums are famous for loyalty, as you might have already guessed, these can be used for marriage or first date. Just a good pick will let your partner know what you are trying to indicate them, only if they have a bit of knowledge about flowers.
5. Freesias
Trust, Innocence
Just like other flowers, freesias also have two different meanings, these can be used for different events. Freesias can be used for decoration or in corsages and boutonnieres for marriage or first date as they represent 'trust'. And the birthday party of your friend because they also mean 'friendship' and 'innocence'.
6. Gardenias
Purity, Gentleness
The most ideal flowers for a groom are Gardenias as they mean 'gentleness'. They can also be used for prom or the first date for their meaning 'secret love between two people', try hinting your partner about your feelings with these little gestures. These not only add to the beauty but also in the meaning.
7. Calla Lily
Purity, Faithfulness
These elegant flowers are named after the Greek word for beauty, that is, Calla. These are ideal for corsages and boutonnieres in general but are famous amongst girls for their meaning. Can be used on almost every occasion.
Tips
Refrigerate them to keep them fresh.
Order corsages and boutonnieres a bit earlier than the event.
Wire a flower to add strength and accessories to the corsages and boutonniere.
Get bright-colored corsages and boutonniere for Mother's or Father's Day if the recipient's parent is alive, and white if they have died.
You can order these flowers at the very last moment in case your florist is not available or for any reason, you forgot to order them earlier, through cakes and gift delivery services. These services often offer same-day delivery, early morning, and midnight deliveries.