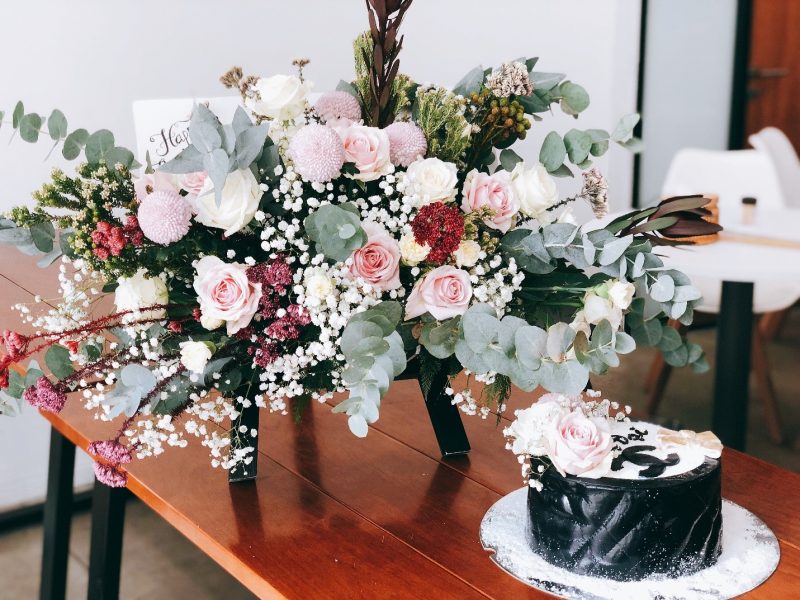 Believe it or not, you are just one step away from becoming that person. You know, that one special person who gives butterflies in the stomach feeling. Yeah, it is that easy to become unforgettable, just by giving someone one unforgettable memory. What can be better than an event like their birthday? But it is not that easy to come up with an epic idea. This is why we are here, to help you win hearts with flowers. Here is a list of handpicked birthday flowers-midnight surprises ideas for you to fire that one bullet in your special person's heart!
Car Boot
This Pinterest-inspired birthday flowers-midnight surprise is what every girl dreams of. Scroll through Pinterest and list down the things you think the receiver would love. It can be a boot filled with flowers or balloons or maybe just a huge happy birthday banner with a cake. Pack something too much on and drive to their house with your car boot decorated in the most personalized way. Call them at exactly midnight and ask them to sneak out. Or maybe, ask their parents beforehand.
Montage Video of Memories
This generation is so involved in friends and lovers that they forget their family most of the time. Especially on birthdays when friends of different places are always planning something for them and they barely get time for family. This is the perfect time to recruit all of their family members be it a close one or just a used-to-be favorite aunt, and ask them to record a video message with their most favorite memory with the birthday person. Be creative while you edit it and play it on a projector and watch them cry happy tears.
Send A Letter
In this era, when people forgot the importance and uniqueness of handwritten letters, this is the cutest and most personalized birthday flowers-midnight surprise. Believe us, they would have never expected this kind of birthday surprise. Send them a bunch of letters decorated with a modern or vintage theme along with flowers. This will give them something to treasure for the rest of their life.
Wish Them On Radio Or LED Billboard
Okay, we get it, the billboard one is a bit out of budget, or maybe that's an understatement. But that's worth it. You can save up or ask your mutual friends to pitch in. Edit an ad including their achievements, qualities, or special message and ask the advertising company to play it on exact 12. Make sure your friend is present at the place. When the ad ends, give them a bouquet filled with their favorite blossoms along with their birth flower.
99 Steps to Gift
Place your gift exactly 99 (adjust according to your preferences) steps away from your friend's house. Take a ball of yarn and tie its one end to the gift and walk around till you reach their house. Leave a cute note, asking them to trial the yarn. Maybe leave a few more small message chits on the way. You can also decorate the area where you placed the gift with flowers and candles for a small date.