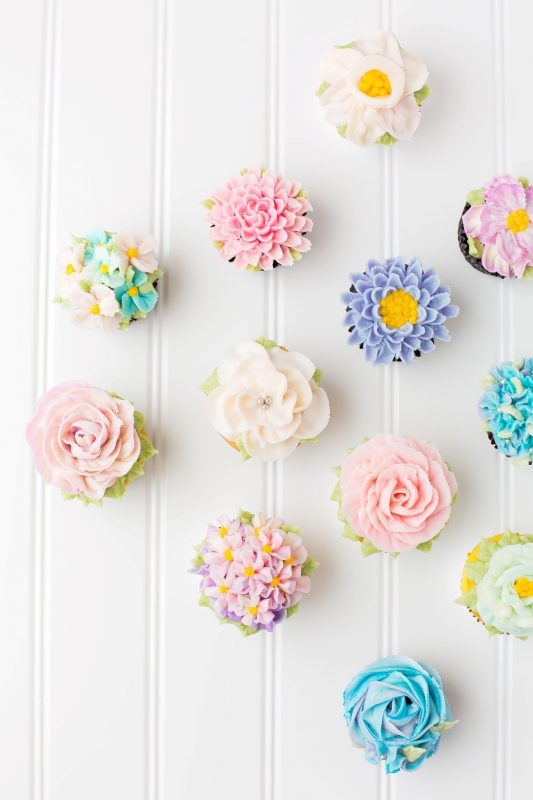 Sweetness is so magical, whether it is in flavor or fragrance, it never fails to change anyone's mood, almost instantly. Two things that are a pure definition of sweet and are loved dearly by every human alive is flowers and cakes. What if we combine both? Yeah, we do it but only occasionally. Why don't we treat ourselves with a whole load of blooming floral buttercream cakes? Are you one of those people who think of money and surprise your craving? Are you a beginner in baking and think that frosting flowers are for experts only? Do not worry because today, we are here with a detailed recipe of blooming floral buttercream cake so that you would never have to worry about your pocket when you crave a luxurious cake.
Occasions
Apart from just random cravings, we have a few occasions in mind which are perfect for blooming floral buttercream cakes but the real question here is, do we need an occasion for cakes? No, right? But still, we picked some occasion for you to get inspired and motivated. You can bake a cake or buy one for someone's wedding, for your flower lover friend or someone who is born in the spring season (March, April, May and, in some regions, June), and of course for yourself as well. It is also a great way to start the spring season, a spring-themed sweet for the beginning of the season of new beginnings.
Recipe
Cake:
Ingredients:
2 cups all-purpose flour
4 eggs
2 ½ teaspoons baking powder
1 cup full-fat milk
1 ½ cup caster sugar
3 teaspoon oil
3 teaspoon vanilla extract
¼ teaspoon salt
½ cup unsalted butter
Method:
Beat the egg and sugar for 7 minutes until thick. In another bowl mix flour, baking powder, and salt. Gradually add this dry mixture to the egg-sugar mixture while beating at a low speed. Heat the milk along with the butter until melted and mixed perfectly. Make sure both are hot as it helps raise the cake. Mix a small amount of the batter we created earlier in hot milk. This will help bring down the temperature of hot milk so it would not cook the eggs. Slowly pour the hot milk mixture into the batter while beating at a minimal speed for over 30 seconds. Cover the pan with baking paper. Pour the batter into the pan. Gently hit the pan on the counter a few times to remove any air bubbles. Bake for 30 minutes, insert a toothpick to see if it is fully baked.
Frosting:
Ingredients:
1 pinch of salt
1 cup unsalted and softened butter
1 teaspoon vanilla extract
3 cups icing sugar (also known as powdered or confectioners' sugar)
2-3 tablespoons heavy whipping cream
3 drops food coloring (or as per requirement)
Method:
Let butter sit at room temperature till softened, then start beating with a mixer or spoon until smooth and fluffy, mostly for a minute. Gradually add icing sugar and beat at low speed until you get the required consistency. Then add vanilla extract and a pinch of salt. Add heavy whipping cream and beat for 3 minutes, then add food coloring and beat for an additional 30 seconds or till you get your desired color.
Inspirations