Is your favorite couple hitting their first milestone as a couple? But they are not throwing a party due to covid? Or your parents are celebrating their silver jubilee, but you cannot join them because you are out of town? Celebrate their love! Send flowers on their wedding anniversary by ordering them online from cakes and gift delivery service and get them delivered to their doorsteps before the clock hits 12. Are you already late for online ordering? They have got your back, place your order now, they deliver at any time of the day, be it midnight delivery, same-day delivery, or early morning delivery.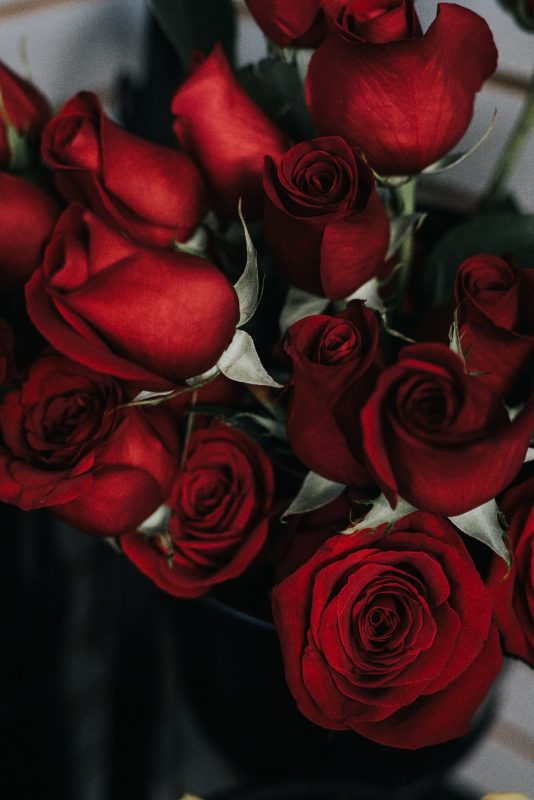 Chrysanthemums
These beautiful flowers have different meanings but mostly, no one would take the wrong idea as chrysanthemums are commonly attached to love. White ones are often used as a symbol of death but also indicate devoted love and loyalty while red ones represent love and passion. Pink chrysanthemum means gentle affection and romance. Stay away from the yellow ones as they denote neglected love.
Camellia
Camellia is known for its meaning devoted to the genre of romance. Red camellias represent love and deep desires, while the white ones indicate adoration. Add this to the bouquet to celebrate their love, when you send flowers on their wedding anniversary.
Cosmos
Sadly, these flowers are not very commonly attached to love. But they indicate the message of "promise to walk together hand in hand" upon given to your partner. Choose this when you send flowers on their wedding anniversary, on this occasion of celebrating their love!
Red Tulips
Red tulips mean irresistible love, passion, romance, and eternal love. They are also associated with the 11th wedding anniversary. Red tulips are believed to be grown from the blood of a lover, Farhad, who killed himself due to the grief of not getting his feelings reciprocated from his lover, Shirin. Some people say he killed himself because before he could express his feelings to her, she died. Red tulips grew where his blood dropped.
Zinnia
This, not so commonly used in a bouquet, has several very pure meanings like long-lasting affection, honor, respect, and friendship. Of course, every marriage must have a combination of friendship with respect for it to last long. Which makes it a perfect flower to add to your bouquet.
Lily
Lily has a bit purer love kind of meaning such as devotion, promise, purity, peace, and passion. Add this along with some red chrysanthemums for an elegant bouquet with a royal color combination and a very romantic meaning.
Primroses
Primroses are used as a way to say, "I cannot live without you", how lovely is that for a wedding anniversary! These flowers are often attached to young love. But love is love, no matter how old you get, your love never gets old.
Hydrangea
Generally, are known for heartfelt emotions thus every color has a very different meaning so be careful while picking the colors. Pink hydrangea means romance, sincere emotions, and true love, while the purple ones denote deep understanding and royalty.
Mix different flowers of different colors to enhance the beauty of your gift. Other flowers that can be added to your bouquet are:
Alstroemeria
Sunflower
Daisy
Irises
Aster
Violet
Bluebell