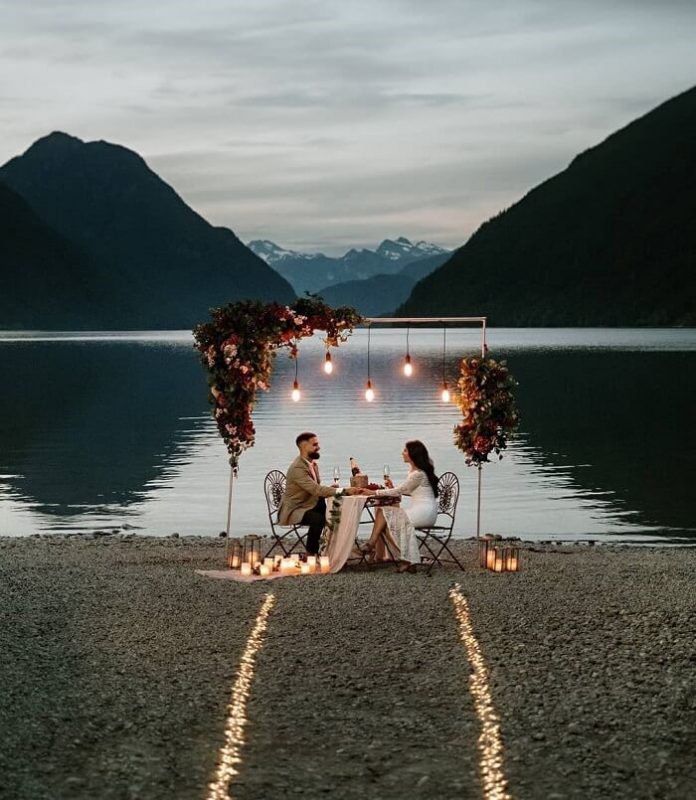 Living away from your beloved fiancé or fiancée? Want to show them your love for them by suddenly surprising them on their birthday? Cannot find ideas that suit you best? Do not worry, you are in the right place, we have got some ideas for you that are just a few clicks away or can be made easily by yourself. Most of these fiancé birthday celebration ideas can be very helpful especially if you are locked abroad and cannot physically reach them.
1. Explosion Box
Explosion box is the ever-green gift in this list of fiancé birthday celebration ideas. Even if you want to make it by yourself or want to order online, it can be easily done either way. But making it yourself with show them your efforts. Pro tip–get it delivered on exact midnight to your fiancé's doorsteps and get someone to record their reaction for you.
Get a big box and write down your love for them on each side with pictures of you and your fiancé together. Be creative with your words and writing. You can add more sections and even attach some chocolates on it. Place some helium balloons, lights, gifts, and flowers at the bottom and close the box. Secure it with a huge ribbon and you are good to go.
2. Box Bouquet
Again, you can either order it online, get it from a local store, or make it at home. This bouquet with a change looks so decent and elegant. The color contrast and the shape of the box is the game-changer here. Even though the square box is the classic, but the round box is now in the trend. Add chocolates and cover the entire bouquet with fabric for a twist. Send this with cake and a stuffed toy.
Extra tip–you can even send them the beauty and the beast inspired forever rose to surprise them more.
3. Care Package
The care package is now taking over the trends and guess what it is the easiest to make and mandatory to mention in this list of fiancé birthday celebration ideas. You can order it online, but it is always better to make it on your own because it shows how much you care and love them.
All you need to do it get some perfumes or skincare products or some snacks and place them neatly in a box. Place some ribbons and flowers irregularly to fill the box. You can also place some pictures of you two together and some lovely notes at the top of the box to level up your game.
4. Car Décor
If you have access to their car, then this one is a must for you. This is least expected and will surely make their day. Place your gifts in the backseat and fill their car with balloons and flowers. Cover the front of their car with sticky notes dipped in the sauce of love. That is it, it is that simple, now get someone from their family to record their reaction and treasure that forever.
5. Romantic Date
This one is a must to do on special occasions like a birthday. But this one requires you to be there. You can either decorate it yourself or get an event planner to do it for you. Best and the most romantic date spot is the beach. The cool breeze, sea smell, the soft yet warm sand underneath you, the setting sun and an erotic decoration with flowers, curtains, candles, fairy lights and not to forget–a cake with your loved one right in front of you. What more one can ask for?
If the beach is out of your budget, search up and you will find a lot of nice and cozy cafés offering a private table for two or a small room with decoration.