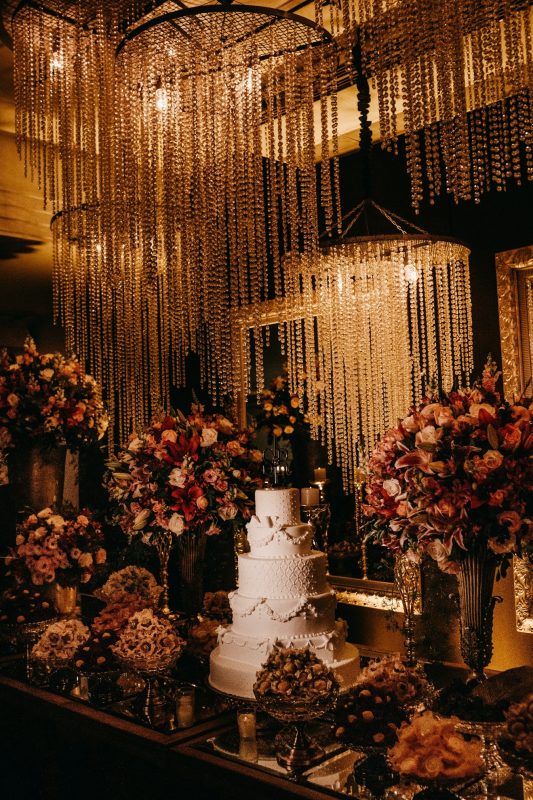 Weddings on Pinterest look so magical and dreamy till it is time for you to arrange one for either yourself, a friend, or a client. All those little details that add up and make the whole venue look fabulous costs way more than you can imagine. Going expensive for fresh for every corner can be bank-breaking. Therefore, DIY and modern arrangement items like paper flowers, fake candles, cages, etc., came into the market. Moreover, you need to follow some tips and tricks to make it look glamorous, here are some fresh flower arrangement ideas for summer weddings.

Enhance With Colored Candles
These inexpensive candles will instantly enhance your setup whether you are going with a simple one-tone theme or themed maximum brightness. You can either place single long candles at a small distance or a bunch of different size candles in one place. Remember, the bunch would look better on a one-tone theme but a bit gaudy on a bright theme.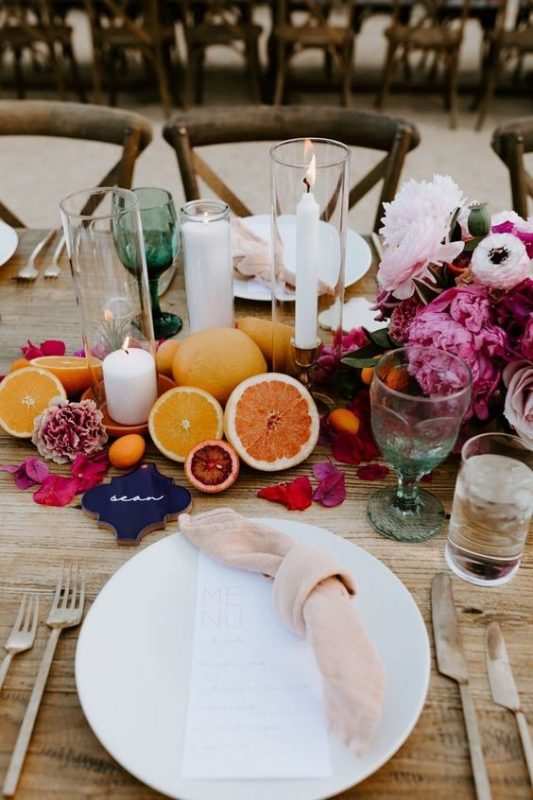 Go Fruity
Isn't it the perfect combination of cool and unique? This is our favorite in this list of fresh flower arrangement ideas for summer weddings. But we would not recommend cutting the fruit open and let it go bad in the open air for hours. It will not only be a huge waste of food but will also attract bugs. If you cannot consume them, it is better to not peel them.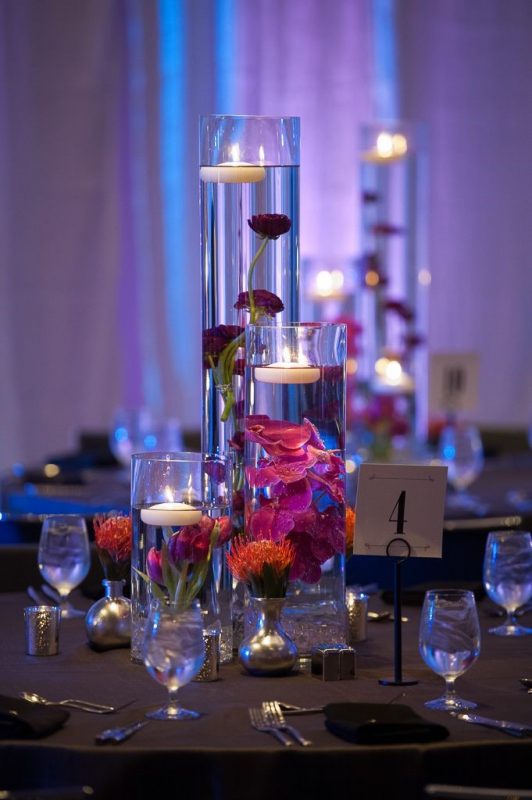 Under Crystal Vases
Adding a single stem flower and a small candle under a crystal or glass vase filled with water will give your wedding a romantic yet warm touch. Do not forget to mix and match, thick-small and thin-long vases. Try to add a lot of low-height centerpieces to allow guests to communicate without a hindrance.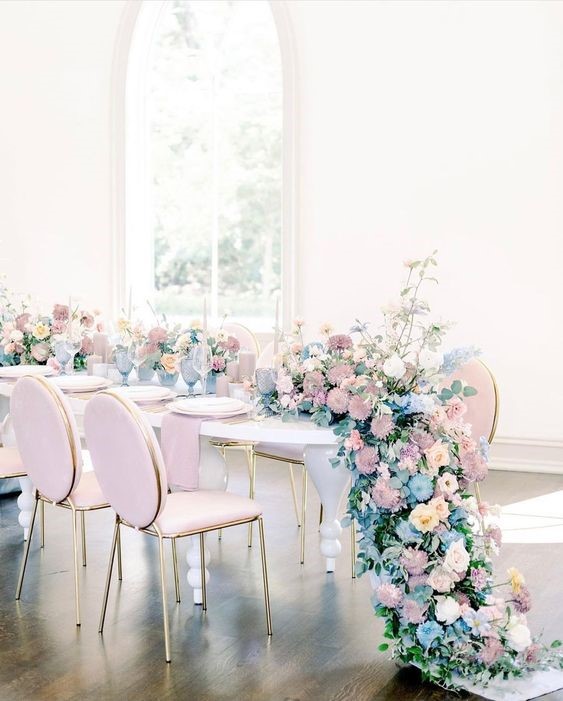 Lush Floral Runner for VIP Table
An overly filled floor-length lush table runner exclusively for VIP guests will allow the special tables to outstand the venue, thus will surely make the VIPs happy. For a minimalist yet not too white theme, go with dyed baby breath flowers with inexpensive fillers to make it affordable yet classy.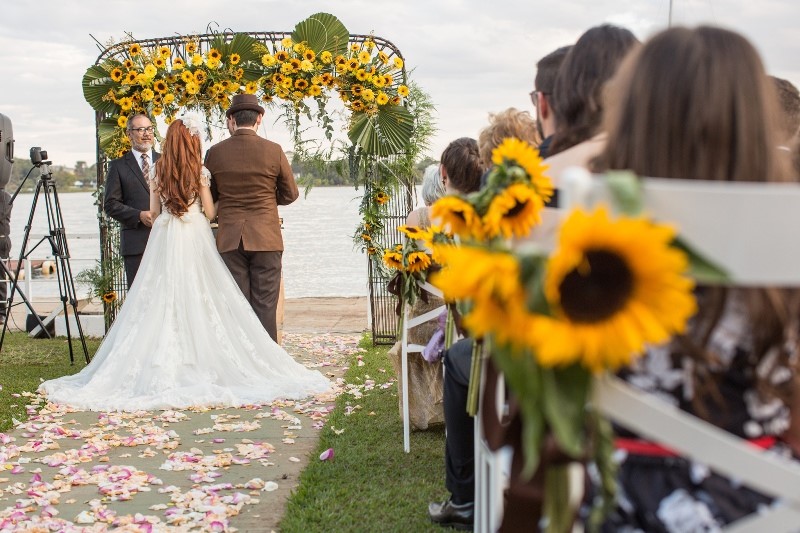 Just Sunflowers
Our best pick in this list of fresh flower arrangement ideas for summer weddings is this one flower-themed wedding. Sunflowers will eliminate the Hassel of choosing flowers to pair with as they alone are more than enough. Just one color, white, and one flower, sunflower, will level up your décor game!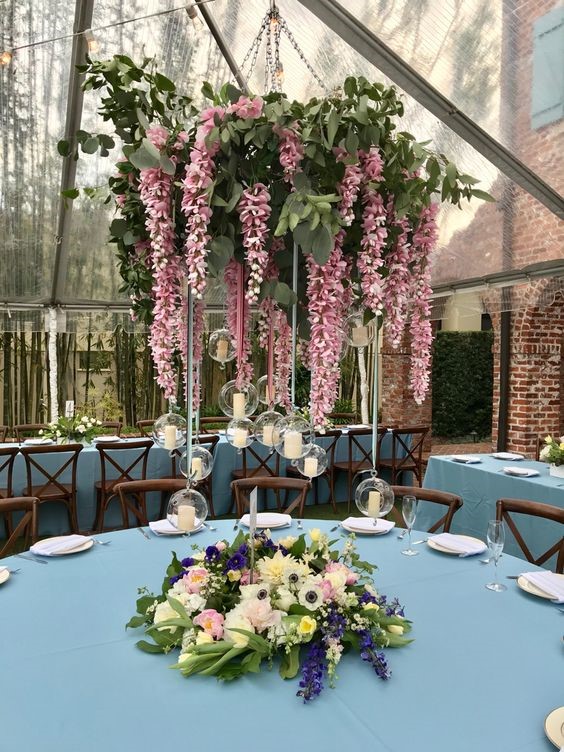 Floral Chandeliers and Bold Entrance
Fortunately, floral chandeliers are common and not that expensive, with a huge variety to choose from. They give just the perfect amount of royal touch to your wedding. Adding a bold entrance with a lush arch, heavily filled with flowers will complete the royal look and will also be a perfect spot for a photoshoot.