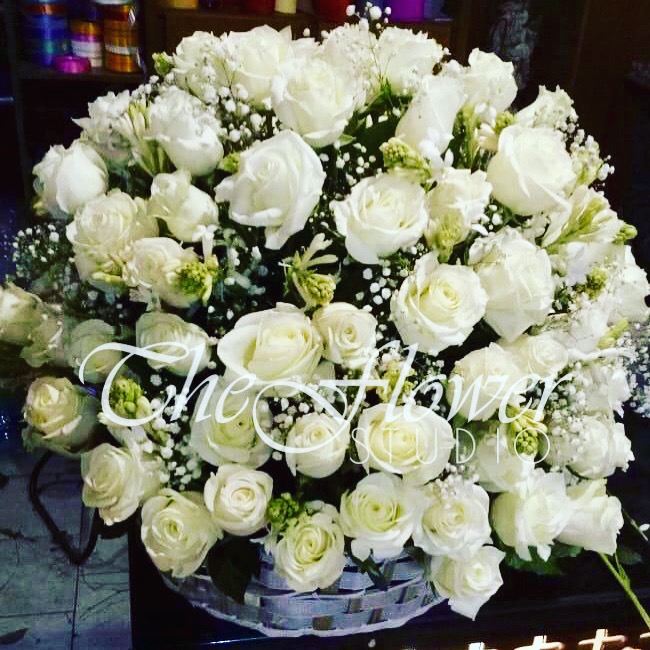 A mother is an epitome of love, warmth and a safe haven – a retreat where human beings (regardless of age) find themselves in moments of weakness and despair. Mothers more often than not are the single most important person in one's life, as they should be; we owe our lives to our mothers.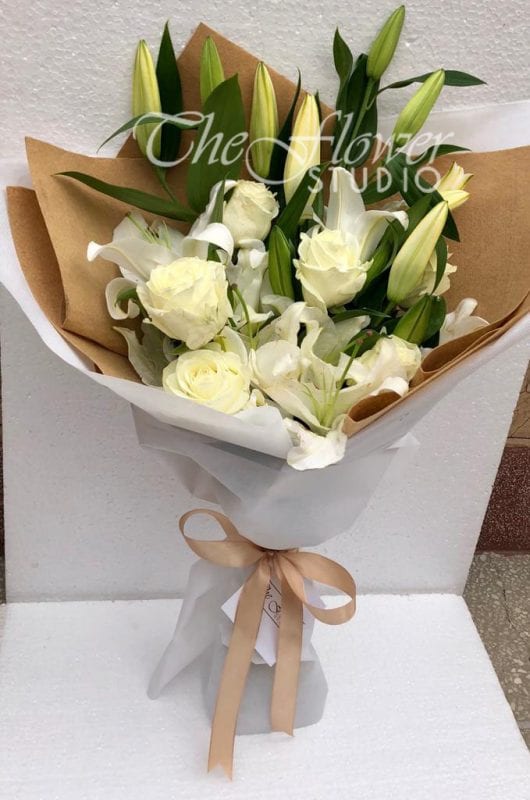 Even for a generally inexpressive nation, such as Pakistan, in terms of emotions, mothers are where all else succumbs. People go out of their way to attain a sense of acceptance from their mothers and fulfill their wishes if their mother's happiness is at stake. Mothers, let's be honest, don't deserve any less because of their sacrifices, in terms of the provision of the best to their children, are unimaginable.
Despite the hard exterior and all that they endure, mothers are susceptible to pain and are delicate. The next most delicate thing we know, which also stands tall through the thick and thin (much like our mothers) of the changing weathers and predators, are flowers.
Thus, this mother's day, in order to commemorate the sacrifices of mothers, nationwide, we come to you bearing gifts that represent the strength as well as the intricacy, the elegance and the grace of our mothers: Mother's day flowers!
Be it a fancy, floral party you need to throw your mom in accordance with mother's day, adorned with her favorite combination of purple dahlias and white button poms, as an ode to everything she's been through or an artistically put together bouquet of minimalist carnations, holding within itself the warmth of gratefulness that you feel for your mother, we have got it all.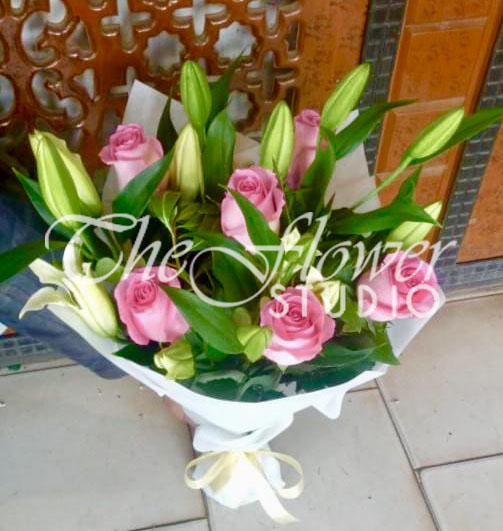 Our clients can also express their gratitude towards their significant others this Mother's day by casually surprising them with a bouquet beautifully incorporating tulips and poppies. The striking colors this combination consists of instantly refresh any dull hues (whether physical or psychological). Not only that, but they also fit well with the overall of the vibe of the spring season.
To cater to the needs of an audience who don't always necessarily have the liberty to spend the day with their mothers due to being in different cities/countries for work and education, The Flower Studio goes that extra mile for you. Our online service enables the clientele to customize their orders from scratch; from the flower combinations to the arrangements, the entirety of our variety is at the customer's disposal. This doesn't only take away from finding the perfect florist but also reduces the arduousness of the journeys to and from the florists. The Flower Studio's online service enables its customers to place orders from the comfort of their homes. Our delivery team then delivers the order at the required destination at your desired time!
Last but not the least, our clients can order hand tied bouquets, box, vase, baskets and gifts from The Flower Studio's Mother's Day section which has a wide range of products to offer. You can get them delivered on the doorstep of your mother on this special day. The Flower Studio offers free delivery in Lahore, Karachi & Islamabad.
Happy Shopping!