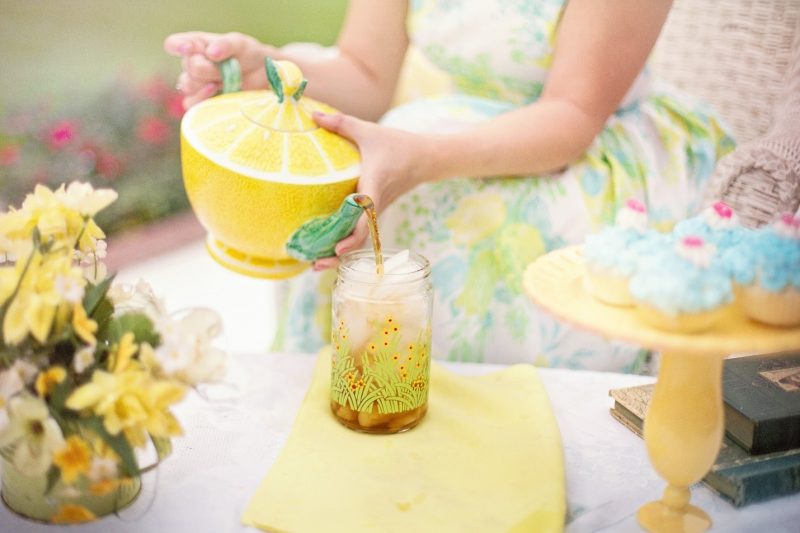 Summer is on the go and so is the trend and time to arrange your events outdoors or afternoon, be it a birthday party, baby shower, bridal shower, or a simple yet classy tea party. Tea parties are fun to attend and even easy to arrange, there are no such huge expectations so whatever theme you choose, do not hesitate to use dyes or hacks for decorations. In this article, we are going to present you a list of pretty tea parties with floral arrangements, for you to try!
Teapot
If you can't find anything, just go for a teapot, and simply fill it with flowers with some of the flowers coming out of the spout. Place in between the table with a few teacups around for more feels. You can also hang them anywhere you want just to make sure to secure them tightly. This is our favorite one in this list of pretty tea parties with floral arrangements.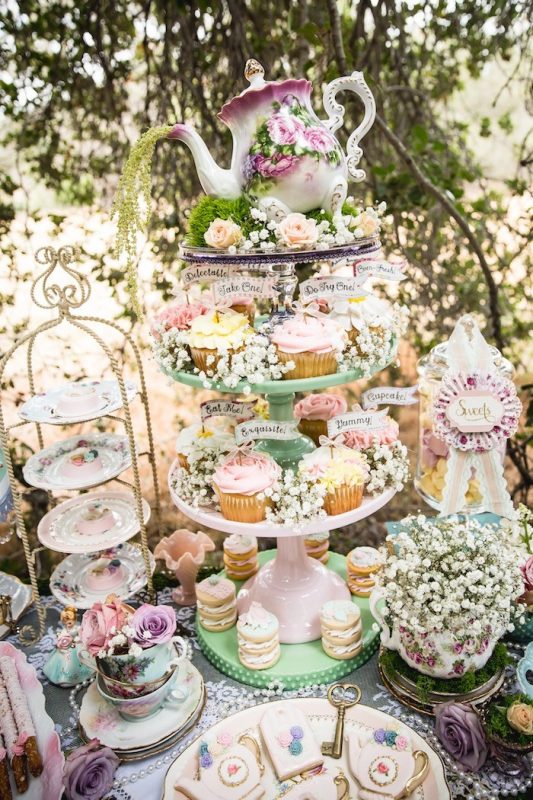 Teacup Vase
What can be a better option of centerpieces for a tea party other than a vase made of teacups? Simply fill it with flowers that go according to your theme, and you are good to go. You can also place a few add-ons like a pearl necklace hanging from the vase or a few teacups laying around.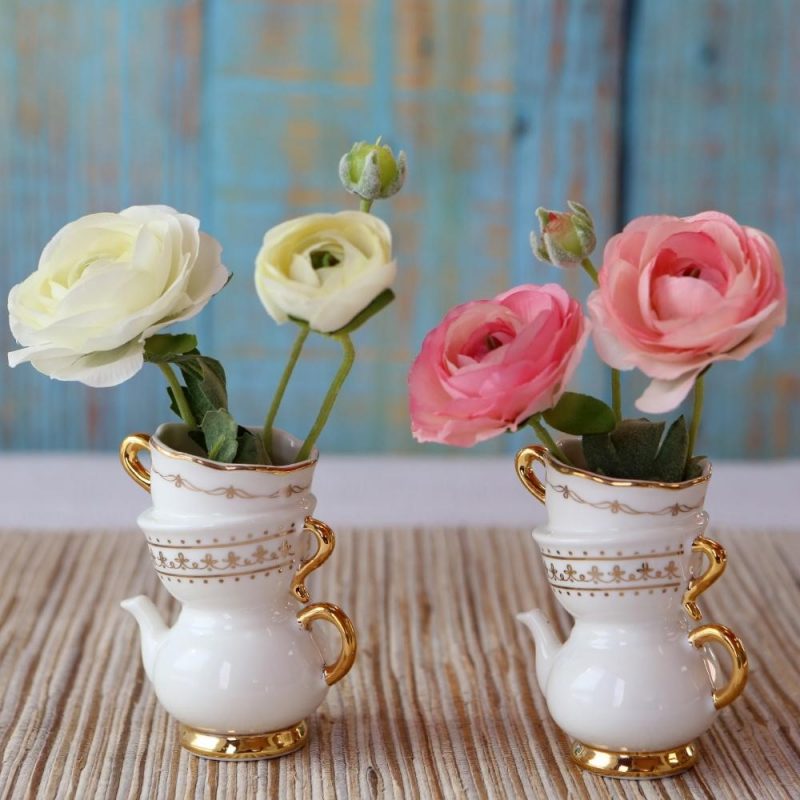 Teacups + Saucer Tower
If you can't find or afford a teacup vase, you can make your own. Simply place a saucer and a teacup over one another till you reach your desired length. Place flowers in the teacup and some desserts on the saucer. You can also hang a pearl string on the handle of the cup. But you need to keep it out of children's reach, or everything will fall, ruining your tea set, moreover, it can end up hurting someone. You wouldn't want that, right?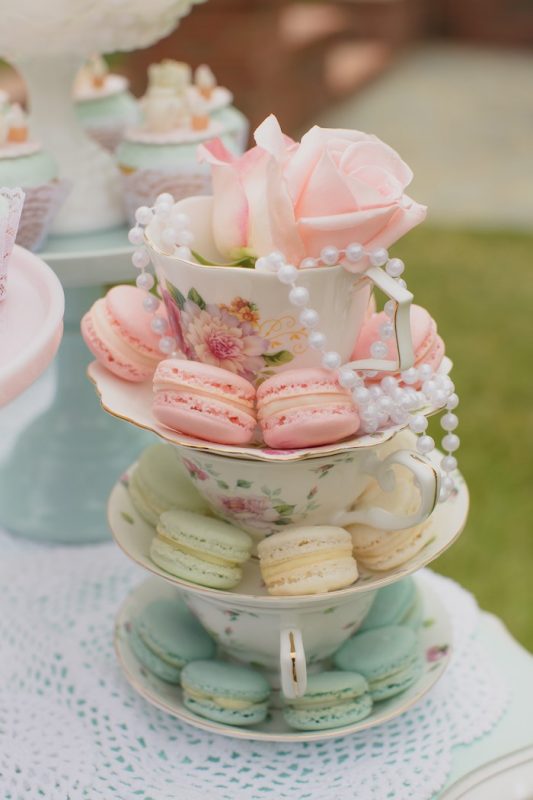 Bunch Of Teacups
If you are not comfortable or confident with that, you can place the decorated teacups and saucers and place them around each other in a bunch. You can also put some beautiful books underneath to add to the aesthetics. This is yet another easy option in this list of pretty tea parties with floral arrangements.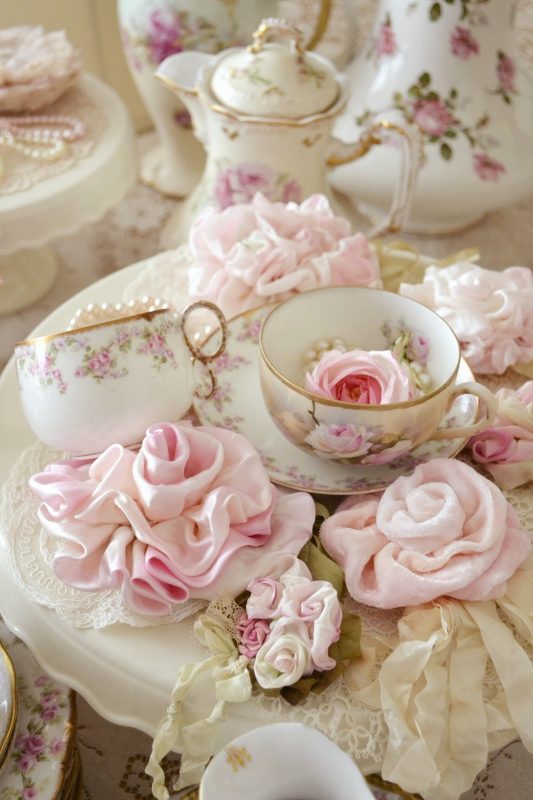 Balloon Runner
You might not even know but balloon runners are a real thing. And they work pretty well on pretty much every occasion except for weddings. Get color-coordinated balloons and blow them in different sizes, messily assemble them in bunches and place them in the middle of the table till the runner is filled to your satisfaction. The same thing goes with fruits.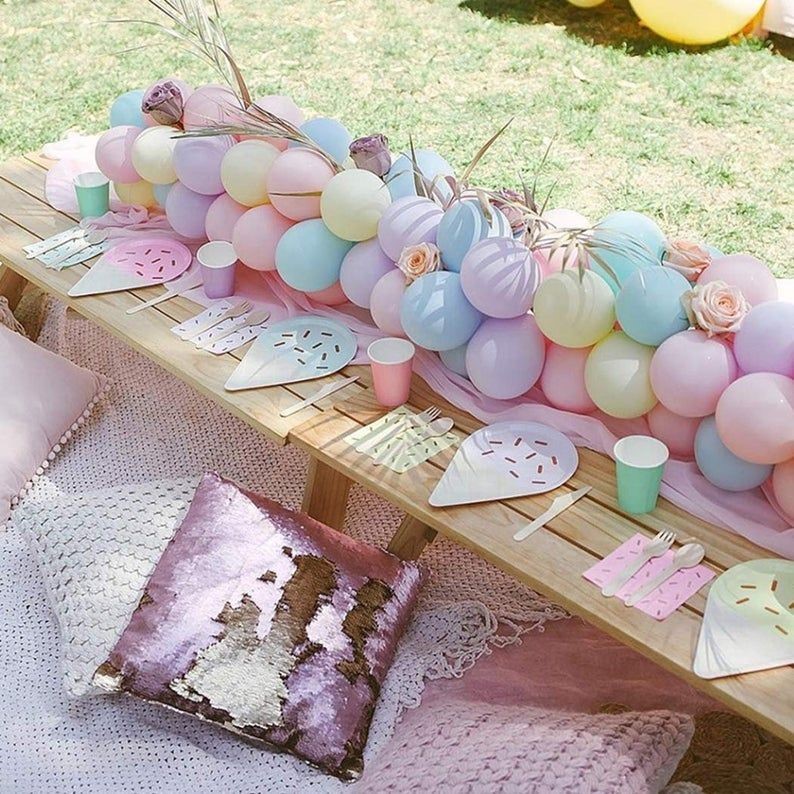 Mason Jars
When in doubt with minimum time left, choose mason jars. It's an easy yet effective way to decorate every corner of your house. You will only need a bunch of mason jars, lush flowers of your choice, some decorative fabrics, ribbons, or lace and you are good to go. You can also go for colored water if your jars are clear.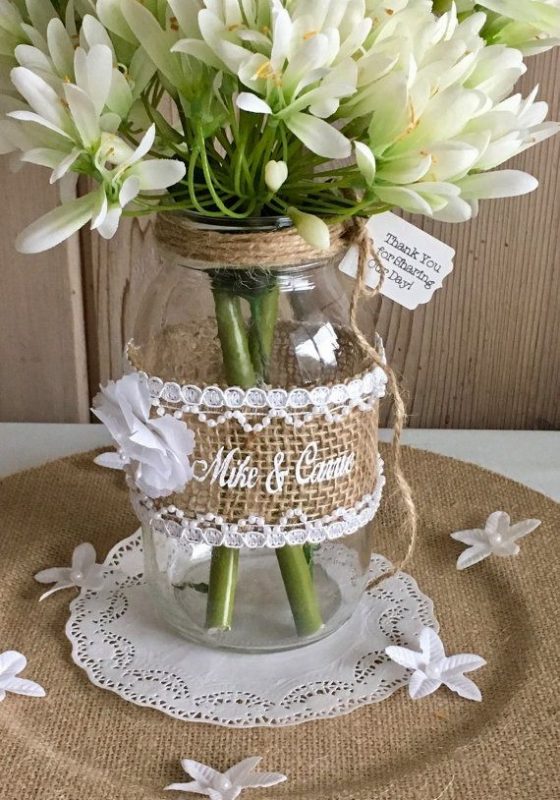 Golden Tin Can + Bottles
Another quick DIY decoration piece is made up of used tin cans or bottles of any shape and size, gold spray paint, and any kind of decoration you want to put on be it glitters, stones, or mirrors. There is no boundary for creative minds but remember to only play around when you have enough time, do not go for heavy decorations when you have no time left. After you are done, fill them with flowers and place them in bundles here and there.