Celebrate your love and say it all with amazing gifts to your loved ones when you are far away from them. The trend for gifts has changed, and people love to send a lot of things as gifts that were not considered an option before.
Fruits are one of them.
Did you know that you can send fruits in many creative ways? For instance, chocolate-dipped strawberries or caramel-dipped pineapples and bananas.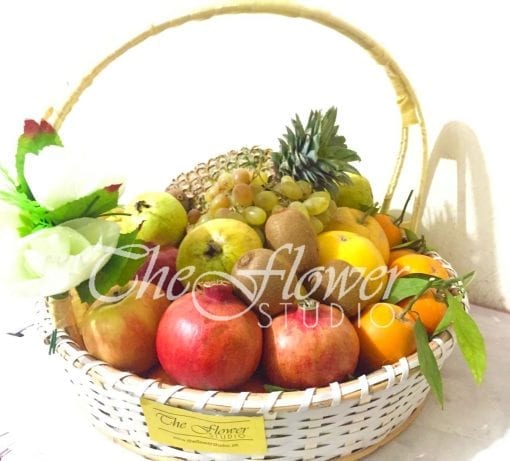 You can also try something different like a bouquet of fruits or a basket of fruits packed in a lovely arrangement and packed with lush designs. It is a great chance for you to place a big and everlasting impression of your compassion for your loved ones. It is the best and unique way of saying I love you.
Flower bouquets have been in trend for so many years, and they are used on any occasion like valentine's day, birthdays, wedding anniversary, or Christmas. It's because flowers are convenient and safe gifts, but they have been boring. So, the new thing in town is a bouquet of fruits. From birthdays to anniversaries, and from Christmas to graduation, every occasion can be celebrated by this lovely and perfect gift.
So, when it comes to express your love, fruit baskets are an ideal way. Fruits are not only healthy but they make the other person feel cared for and loved for.
Fruits baskets with unique and bright colors fruits look lovely and place a huge impact on the ones who receive these gifts. You can easily show your partner a deep love and affection by sending pineapples with dipped strawberries and make them feel special. They will definitely feel loved and your love will get stronger.
Gift for Everyone
If you want to send a loving gesture to the ones you adore like your grandparents, friends, spouse, your little sister, or even to your extended family, a fruit arrangement is something everyone will love to receive. It will also make them feel pretty special and loved with some unique fruits picked up fresh and new. A box full of berries of all types will also be a great gift to the berries lovers. Just get the "I love you" words written on the box and say it all.
Gifts do not have to be given on any special occasion only. You can send gifts to people you care for at any time of the year.
Fruits Basket Ideas
You can get various fruit basket ideas and customize your basket according to the taste of the receiver. The best option is to include as many seasonal fruits in the basket as you can. The seasonal fruits are not only tastier but also contain all the nutrients.