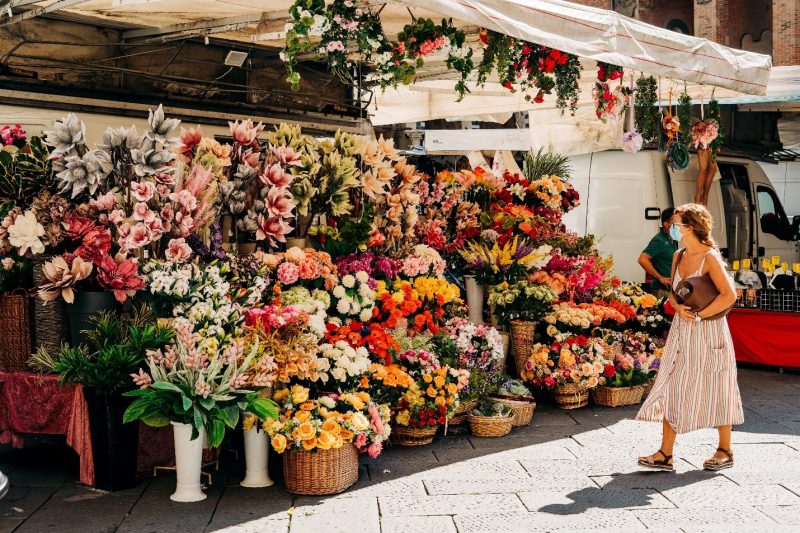 In this world of the internet, everything is glorified with filters, angles, lighting, and aesthetics. Local florists are often left underrated while we get busy overrating the well-established famous brands. We are always ready to buy everything we see with a brand label on it, at four times the price but we think multiple times before buying something of the same quality that we found in the local market. Here is a list of how and why you should support your local florist.
Support Your Local Florist – Why?
They Will Go an Extra Mile
Unlike huge businesses or brands, which have fixed timings, fixed prices, and limited variety that go out of stock real soon, local florists will go the extra mile to get you whatever you wish for. Whether it is a flower that they do not keep or is not in season now or a fancy bouquet that you saw on Pinterest. They will get it for you. Just like how they are flexible with the customization of the product, they also offer flexible delivery options like same-day delivery, early morning delivery, or midnight delivery. Order now from cakes and gifts delivery services to get all of these.
They Will Always Adjust Around Your Budget
As local florists are more passionate about the flowers than making huge sums of money, they are always willing to cut around their profit to please their customers in the struggles of making them their regular customers. They may find it hard to beat when times are rough, but they do not leave their love for flowers behind just for a few dollar bills.
"Quality of life actually begins at home – it's in your street, around your community."
-Charles Kennedy
"Supporting local independents is not only the ethical choice. It also helps build the local economy".
-Gemma Quinton, from GQFD.
Support Your Local Florist – How?
Word of Mouth
If you had a good experience with your local florist, go around and tell everyone about them. Anyone that praised that product, tell them in detail. Anyone who loves flowers, go and enlighten them about the existence of someone with the same interest. Anyone who needs products related to flowers whether it is a gift, or floral arrangement, or bouquet for any occasion, tell them the address and rates of your local florists. This is the least you can do to support your local florist, it doesn't cost you anything while it does wonders to them, after all, word of mouth still works best when it comes to the advertisement as people have trust in the speaker. If they are on social media, share their page or website with your friends and family. All it takes for you is – one tap!
Leave A Review
This is an essential thing to do whether you are ordering or not. This is what gives them more business as a shop with positive reviews attracts more customers. So, the more reviews the better. If you order through a website or app, they usually automatically remind you to leave a review but if you ordered through a page, go back and message them a picture of what you received with a detailed review. If your local florist is not on social media, enlighten them with the importance of social media and its impact on their business or give them the idea of asking for handwritten reviews from customers and stick them on a wall. Next time you buy from your local florist, make sure to leave a good and detailed review.