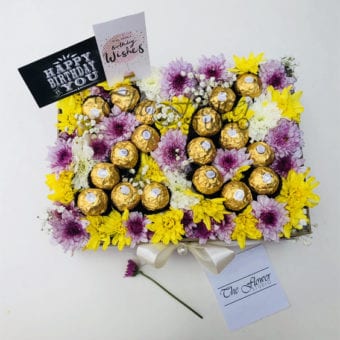 Perhaps the most popular gift throughout the world is flowers. Regardless of whether it is a carefully chosen bouquet of flowers or simply a stem, it is guaranteed to convey a warm feeling to the recipient. It's not only because flowers are delicately beautiful and their fragrance is exhilarating, it's moreover in light of the fact that they carry the freshness of nature and also the world outside with them. The main reason for the popularity of flowers as gifts though is their ability to bring a good cheer, positivity, and pass on the right message with their language and meanings. Indeed, flowers charm our senses and brighten up hearts.
Flowers tend to hold a personal, relatively intimate message and ought to be given thoughtfully with a measure of prudence. They are the most effective way to make a birthday special. They're an attractive and timeless gift that is always appreciated. A beautiful stunning bouquet can bring joy and vibrancy. A birthday bouquet of radiant red roses may bring a beautiful big smile on your wife's face when she receives them at work when she is least expecting them. Flowers are an effective and efficient gift to recognize the birthday of your beloved ones who live in a very far off city since you can order them and get them delivered fresh on the big day or special occasion.
Anniversaries are a celebration of any notable event like marriage, establishment of business etc. Death anniversaries are solemn events. A wedding anniversary is the most popularly celebrated anniversary around the world. Giving flowers to your spouse is the most ideal approach to express your sentiments on your wedding anniversary. No doubt, without flowers romance is incomplete.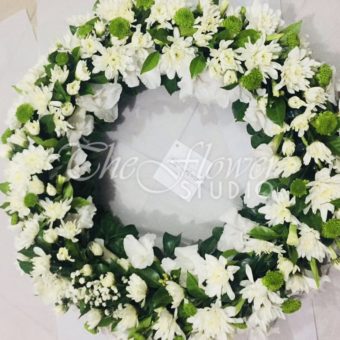 For other, more serious occasions like the loss of a dearest, you can still send flowers. Sympathy flowers ought to be delivered by your florist to the grieving family so that they don't feel overwhelmed and weak by visitors at such an extremely tough time. Flowers brighten up the home and can truly give incredible solace. There are times when you don't understand what to say when something terrible happens. When your beloved one experience mishaps, accidents, or something that makes them feel awful and sorrowful, you can send flowers to express your sympathy.
Flowers are inarguably the simplest gifts ever. Floral gift baskets, box & vase arrangements are perfect for any event from Mother's Day to Christmas, Eid and so forth. Gifting a unique kind or color of flower would convey a different emotion, which one might find difficult to convey in words. You simply have to let your imagination run wild to make your bouquet as expressive as your emotions. Orchids, Roses, Gerbera Daisies, Carnations, Irises, Tuberoses, Gardenias… the choices are endless once it comes to gifting flowers. However, there is an etiquette connected with gifting flowers on different events.
Flowers make perfect birthday gifts, anniversary gifts and even congratulations gifts! Thus, when someone is celebrating their birthday, the arrival of a new baby, a wedding anniversary or a job promotion, you can always send flowers with The Flower Studio! Fresh flowers will make anyone smile and they are ideal if you're unsure what the intended recipient desires or wants.