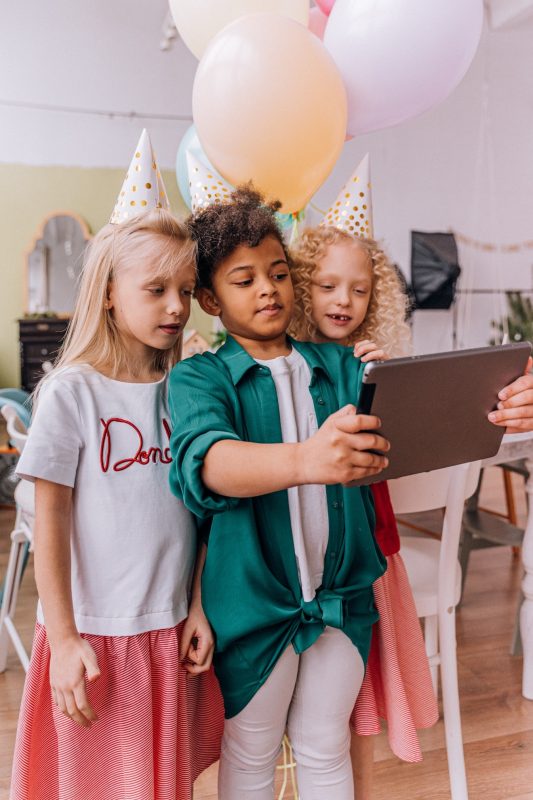 Is your birthday coming up and you cannot throw a huge party due to social distancing? Or is it a dear friend's birthday and you want to host a surprise birthday party for them? Either way, you can do it through any virtual platform for socializing. You can also try this if you have a group of friends whom you met online. Just because they live across the oceans does not mean you can not arrange a birthday party for them. This makes it more special as they would have never expected that. So, here are some tips for planning a virtual birthday, since that is what we are doing during this pandemic!
Choose the Venue
This one must be the first tip in our tips for planning a virtual birthday. Zoom is not the only option for virtual socializing. There are plenty of apps out there with their pros and cons. Let us list down some for you:
Skype. Probably the first video call platform you have used. It is free software that allows you to have up to 50 people on a video call while sharing screens.
Zoom. It allows up to have a video call with up to 100 people for 40 minutes for free. However, you can drop the call and rejoin after. But if you want, you can buy the premium and enjoy video calling for up to 24 hours.
FaceTime. This will only work if everyone owns an Apple product, which is most certainly not the case. Still, it holds 32 people without a problem.
Facebook Messenger. Facebook has added a new feature where you can create public or private video chatrooms that can hold up to 50 people with no time limit. Even though everyone has a Facebook account but in a rare move, if someone does not have one, Facebook is allowing outsiders to join the chat room via the link.
Choose the Theme
Just because it is a virtual party does not mean it does not have to be well planned. However, you can slack off at some points. Just ask your fellows if they want to go fancy or comfy and decide accordingly. Decorate the background, add some confetti and balloons, wear matching clothes, set up the table, get a cake, and so on.
Send Invitations
Just like the party, the invitations must also be online. Even though you can send out hard copies but that would be a hassle. Just design a card of your liking, be it traditional or modern, and send it to all. You can do this through apps like and Canva.
Games and Activities
This one is mandatory in this list of tips for planning a virtual birthday. We have prepared a list of exciting activities:
Movie night on Netflix party.
Virtual board games.
Sing the birthday person's favorite song. Ask others to practice beforehand.
A virtual concert or karaoke party.
Pass the message. Where you write a beautiful wish with a positive message and divide the lines amongst the people. You can play their favorite song and ask someone to throw the page at you, show it to the screen and throw it at your left and the person in that direction would do the same.
Send your gifts to their home beforehand and ask their family to hide them. Let their family give them all the gifts when you guys are done. And if they live alone, you can reach out to any of their friend or neighbor.