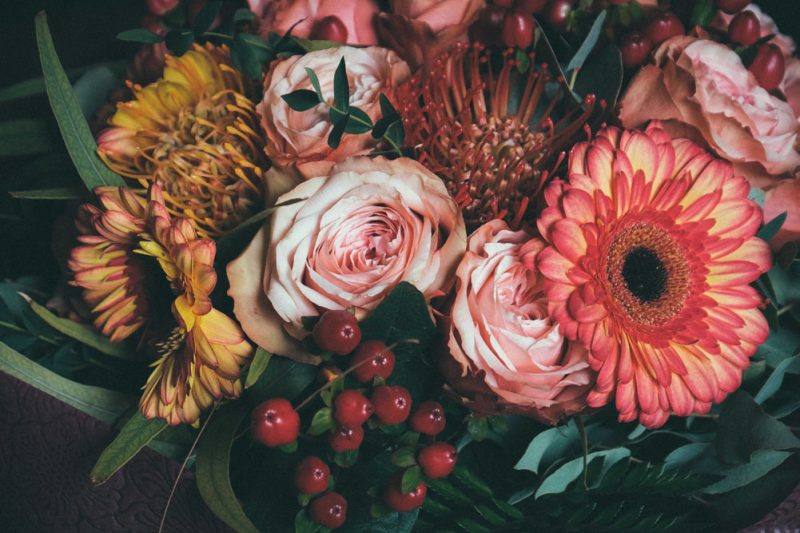 Marriage is a beautiful yet sensitive thread that bonds two strangers together for the rest of their life. Isn't it incredible how even before tying the knot, someone you are not at all related with becomes so special just with the thought of a future-to-be-partner? One can only imagine how special those two would be for each other after spending years and years together. Here's to that special occasion, wedding anniversary- a time to celebrate with flowers – a complete guide to making it special for the two of you.
Concerning Their Meaning
If you are struggling with what to gift? You know our answer- flower! But the real question is which flower will make this occasion special? Just how do we add that little sparkle? Simply, add to the meaning! This world has flowers for every emotion, occasion, situation. Sit in silence, note down what you want to tell your spouse, and simply go out and buy all the flowers that go with it. Don't just give them the bouquet and expect them to get mesmerized by the sight of colorful and heavenly scented flowers. Make them feel special by picking out each flower and telling them about your meaning behind it.
Concerning A Memory
Scents have an incredibly strong impact on your memory. Just by the scent entering your nostrils, you will get a rush of nostalgia. Use this nature and tie maximum of your memories with a different flower. Look back into your journey together and see if there was a moment you both celebrated with a specific flower. Like one of your dates near a field of roses? Or you two were simply out for a walk on a chilly night and you caught her looking at that bouquet of chrysanthemums, so you bought it for her. If nothing crosses your mind go for your wedding bouquet and bring that back. Isn't it a beautiful way to celebrate your wedding anniversary- a time to celebrate with flowers?
Concerning Milestone Year
You might have heard about how numbers of roses have significant meaning attached with it like giving a bunch of 9 roses means "eternal love" while 15 roses mean "I'm sorry". But have you heard that every milestone year of wedding anniversaries has a special flower with a special meaning which makes an easy and lot more unique gift for your spouse on this special occasion? Hence, this is our favorite way to celebrate a wedding anniversary- a time to celebrate with flowers, because why not. Here is the ultimate list of flowers for years together:
1st Anniversary flowers are Carnations & Pansies
2nd Anniversary flowers are Cosmos
3rd Anniversary flowers are Sunflowers & Fuchsias
4th Anniversary flowers are Geraniums
5th Anniversary flowers are Daisies
6th Anniversary flowers are Calla Lilies
7th Anniversary flowers are Freesias & Jack-in-the-Pulpit
8th Anniversary flowers are Clematis
9th Anniversary flowers are Poppy
10th Anniversary flowers are Daffodils
11th Anniversary flowers are Morning Glory
12th Anniversary flowers are Peonies
13th Anniversary flowers are Chrysanthemums & Hollyhocks
14th Anniversary flowers are Dahlias
15th Anniversary flowers are Rose
20th Anniversary flowers are Asters & Day Lilies
25th Anniversary flowers are Iris
28th Anniversary flowers are Orchids
30th Anniversary flowers are Lilies & Sweet Pea
40th Anniversary flowers are Gladioli & Nasturtiums
50th Anniversary flowers are Yellow Roses & Violets