Birthdays are always special but few milestone years are celebrated by almost everyone among which 30th birthday is one. It is considered as a special birthday because then a person is considered to be a tricenarian now. Do not get worried about selecting a perfect gift for the event as there is nothing to worry about when we have got your back. Read till the end to get an idea about the perfect gift for the dirty-thirty birthday.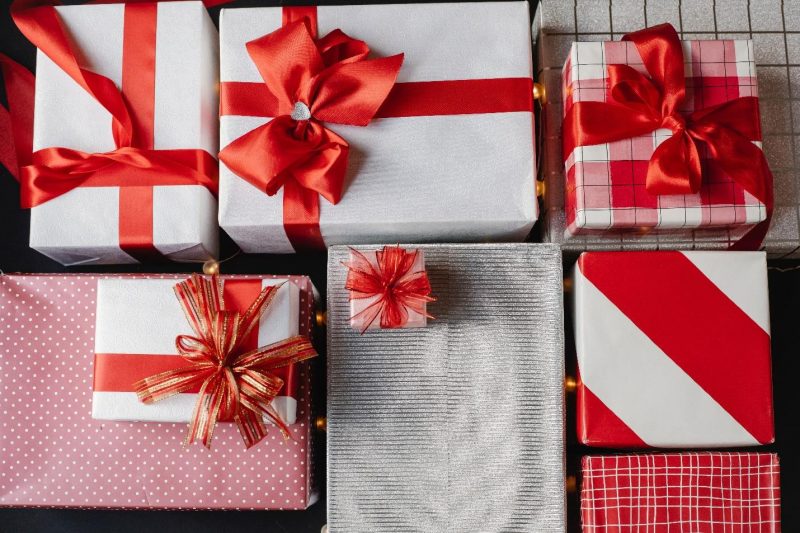 1. A Personalized Mug is something that goes perfectly when you do not have any idea left for gifting. The amazing fact is that personalized mugs never fail to surprise an individual.
2. Smartwatch is a kind of trendy yet affordable gifting item. Almost everyone wishes to buy it because of its multiple benefits and a decent appearance. If you are looking for a formal gift you can blindly for a smartwatch for gifting both men and women.
3. Watch Organizer would be helpful for the receiver if he or she is so much into collecting watches and pairing them with different outfits.
4. Relaxing Spray is best for those who are into sports. You can also gift it to those who are facing frequent muscle pain.
5. Massage Kit is one of those gifts which are truly required by any household but only a few of them owns it. The kit is useful for everyday use and is beneficial for all family members.
6. Robot Vacuum is perfect for working men and women as it does not require much effort and saves a lot of time and money too. You do not have to worry about the housekeeper anymore.
7. Comfy Joggers are an ultimate need of every person as somehow everyone needs a comfortable pair of joggers to maintain a daily jogging routine.
8. Yoga Club Subscription would be a perfect gift for the lazy buddy out there. This will not only motivate the person but also keeps him or her fresh every day.
9. Designer Pen is kind of a formal gift item. If you are looking for a gift for your boss or any other senior colleague, then this would be a great gift. You can select the pen according to your budget and there are a lot of designs available ranging from low to high.
10. A Memory Book is very similar to a scrapbook or a photo album. It would be a heart-touching present that he or she would keep with them forever.
11. Gadgets are common gifting items but not everybody can afford them. Obviously when you are gifting someone you want a quality gift within your budget. So if you have enough money only then go gifting gadgets as here quality matters a lot.
12. Games – Here you can either go for card games, board games, or games for Xbox and PS.
13. System Upgrade will be the best gift for any gamer. It would be costly but you can add little details if you do not have enough budget.
14. Weekend Party with Friends will be so relaxing and one of the most exciting gifts ever.
15. Tickets for a Concert – you can also gift multiple tickets so that he or she may go with a spouse or any other friend.
16. The Gift Set of any brand can be found at the lowest possible prices as there is a sale going on almost every brand.
17. Expensive Perfume is also a kind of formal gifting item but it goes perfectly when you have no time to visit the stores.
18. Guitar – if he or she is into music and loves to sing you should go for a guitar. This will not cost you an arm, you will easily find the ideal one within your budget.
19. Celebrity Signature T-Shirt – for example, you can gift a CR7 t-shirt to a Ronaldo fan.
20. Sound System for Car will be an overwhelming gift for boys as they love to drive fast with high volume music.
21. AirPods are useful one as nowadays almost they have become a need of everybody.
22. Vape Set or a complete cape kit would be a good choice for those who want to quit smoking but cannot help themselves.
23. Birth Stone Ring can be made on order or you can also find it at any local jewelry shop.
24. Shaving Kit can be gifted as it ones with very good packaging and does not costs too much.
25. Leather Jacket – you can find it at the cheapest prices as the winter season is almost over and every brand is selling out the stock.
26. A Bag – could be a laptop bag, a bag for office use, or a handbag. All of these options are quite useful.
27. DSLR will be a perfect gift if he or she loves photography. Initially, a simple lens would be enough so you do not have to worry about expensive or professional lenses.
28. Classy Tie Set is again a formal gifting item with multiple decent ties.
29. Instant Pot will make his or her life easier as here you do not have to worry about the flame or watering the cookware, again and again, to avoid burning.
30. Electric Oven is a great gift if he or she loves to bake as it is not risky to bake anymore.