Beyond any doubt, we all agree at a point that women are equally important as men. Both the genders are the support system for each other's survival. The most important persons of one's life are their parents then how can we admire males only? Don't you think it's unfair for your mother? Don't you agree with the fact that a mother sacrifices a lot even her body just for your sake? Apart from it, don't you praise the efforts your elder sister made for you? What about the love and affection of your wife? In a nutshell, the fact is that women also deserve all the respect and dignity. Not only in our law but society needs to recognize it. And yes, before society; the change comes within yourself. So, let us celebrate women's day this year in a unique and better way. Let us make them feel that they are equally important and without them half of the universe would be useless.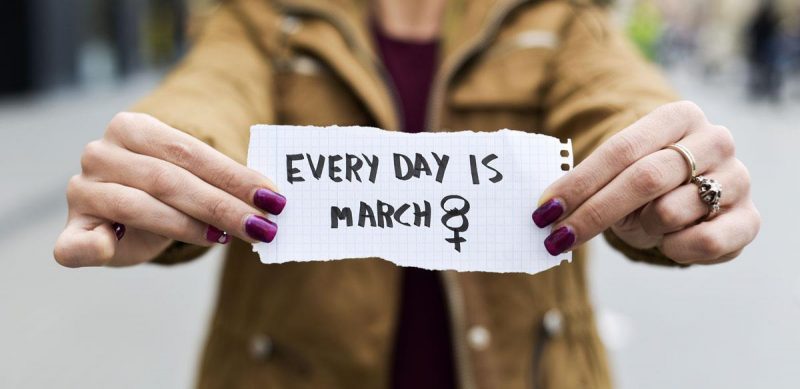 Support Young Entrepreneurs
Supporting young entrepreneurs and small business owners is one of the leading needs of today's world. We all are in a race of quality and brand but we forget that we can get competitive quality at much more cheaper rates. Women nowadays are becoming increasingly popular in handling small businesses and also most of them need a supportive society. They are not only struggling as new owners but also because of the judging environment. So, let us promote these strong young entrepreneurs and buy something from them just as an appreciation gesture.
Special Offers for Women
To promote education and vocational training, such relevant centers and institutions can launch different offers. Offers to encourage women of every age to learn different skills and be financially independent.
Say No to Biasness
A bias-free atmosphere is necessary for sustainable development. For, first of all, we need to eliminate the factor of male dominance. So, let us promise ourselves to put some effort in lifting up our women so that together we may bring change, and in the long term obviously, it will be better for the nation too.
Tribute to House Wives
Through social media and other campaigns, brands can bring a new trend. A trend to show tribute for all the housewives out there. It's quite easy nowadays to set a trend as many of the leading platforms are there and through this, the message is spread to a really huge number of people.
Women Friendly Workplace Environment
Corporate sectors can create a huge difference as they have access and power. Many women cannot continue their jobs after marriage or it becomes more difficult for them to continue working because of the non-friendly workplace environment. So why not giving some relevant ease to your women staff? They don't want something that is too much they just want a little honor of Equality and few medical favors.
Create a New Normal – Equality for All
Once again, today the world needs changes beyond the law and policies. We need to change our mindset towards women and gender roles and responsibilities. There no such thing a woman can't do and there is nothing she is prohibited to do just because she belongs to the female gender. A new normal needs to be created which is only possible if we get united if we recognize its need. This will not only share the burden of men but also your generation would be much more capable than you are today. This is what every individual wants to be for sure.