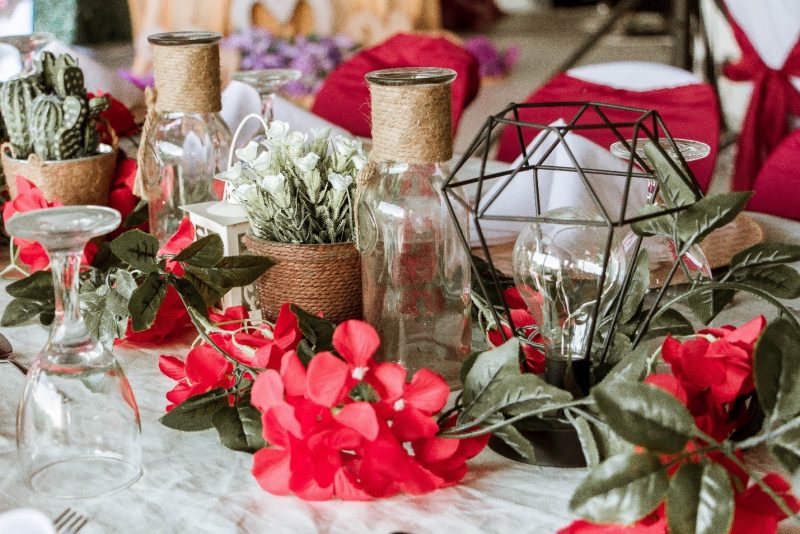 Marriages nowadays are so fun to attend due to the funky yet classy trends that keep changing which is a great deal for people who are planning a wedding of either their own or others. The longer you search for a great idea the more confused you end up getting. So stop your research because here we are, once again for your rescue, with a list of handpicked fun yet minimalist ideas for afternoon bridal shower centerpieces to add stars to your event.
Birdcage
White birdcage. Shop now.
The always-on-trend birdcage looks so elegant sitting around your table on pretty much every occasion. They can mostly be filled with candles or lights but as we are working on a centerpiece, we would recommend you to fill it with flowers of your choice and place the candles outside of the cage.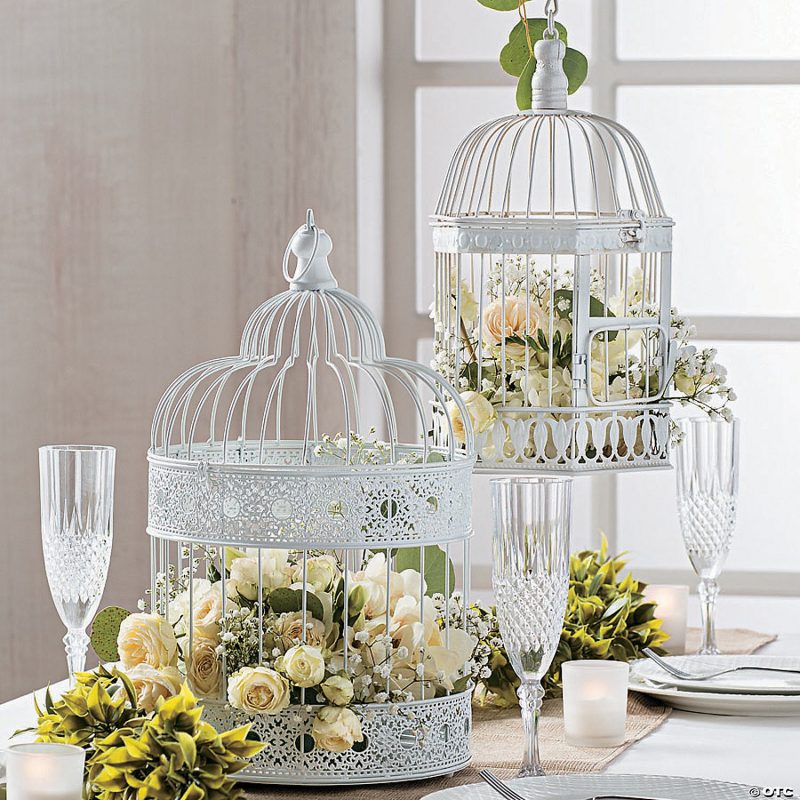 Jars Full of Candies
European apothecary jars. Shop now.
No matter what the age, or gender, you can never deny the charm of candies. Make it easier for yourself and get a bunch of different shapes and sizes of jars, better to choose apothecary jars, decorate them according to your theme. Add colors, wrap fairy lights around it, stick a piece of cloth on top of it that matches your theme fabric and color. After you are done playing around, fill them with candies, mini chocolates, dry desserts, marshmallows, or whatever the guests may enjoy. Mix it with jars full of stones or just anything that goes with the theme color or feels, to add to the aesthetics.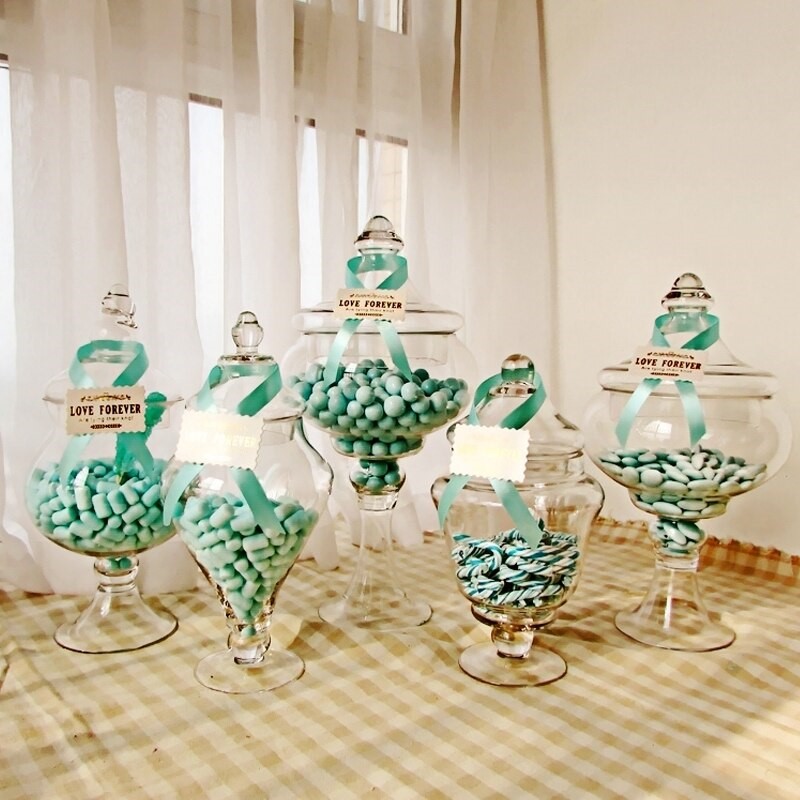 Modern Planters
Rose gold hexagon vase. Shop now.
Order a bunch of different shapes and sizes of modern and unique planters. Fill them up with a layer of white sand, stones and then add your theme flowers with fillers such as baby breath, protea, and thistle. This is the easiest yet classiest one in this list of afternoon bridal shower centerpieces, due to the undeniably elegant variety of modern planters available in the market nowadays. We would recommend you select a hexagonal one.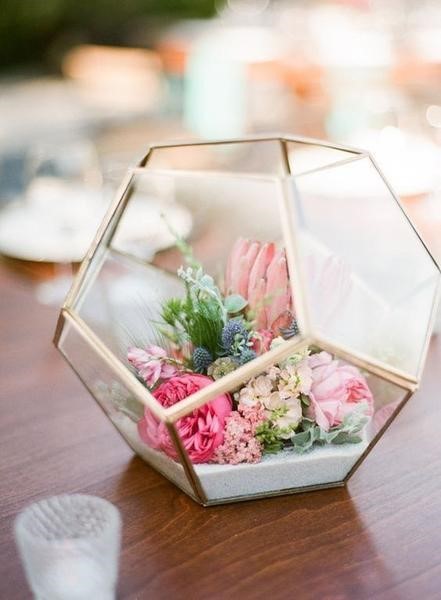 Upside Down Umbrellas
Antique laced umbrella. Shop now.
Arrange a lot of umbrellas according to your theme. If your theme has some jewels or colors on it, decorate your umbrellas accordingly. Then place them upside down either duo or tiered. Then just fill them up with your theme flowers, allowing some of the flowers to hang out of the umbrellas. This one is the most fun, easy yet aesthetically pleasing idea in this list of afternoon bridal shower centerpieces.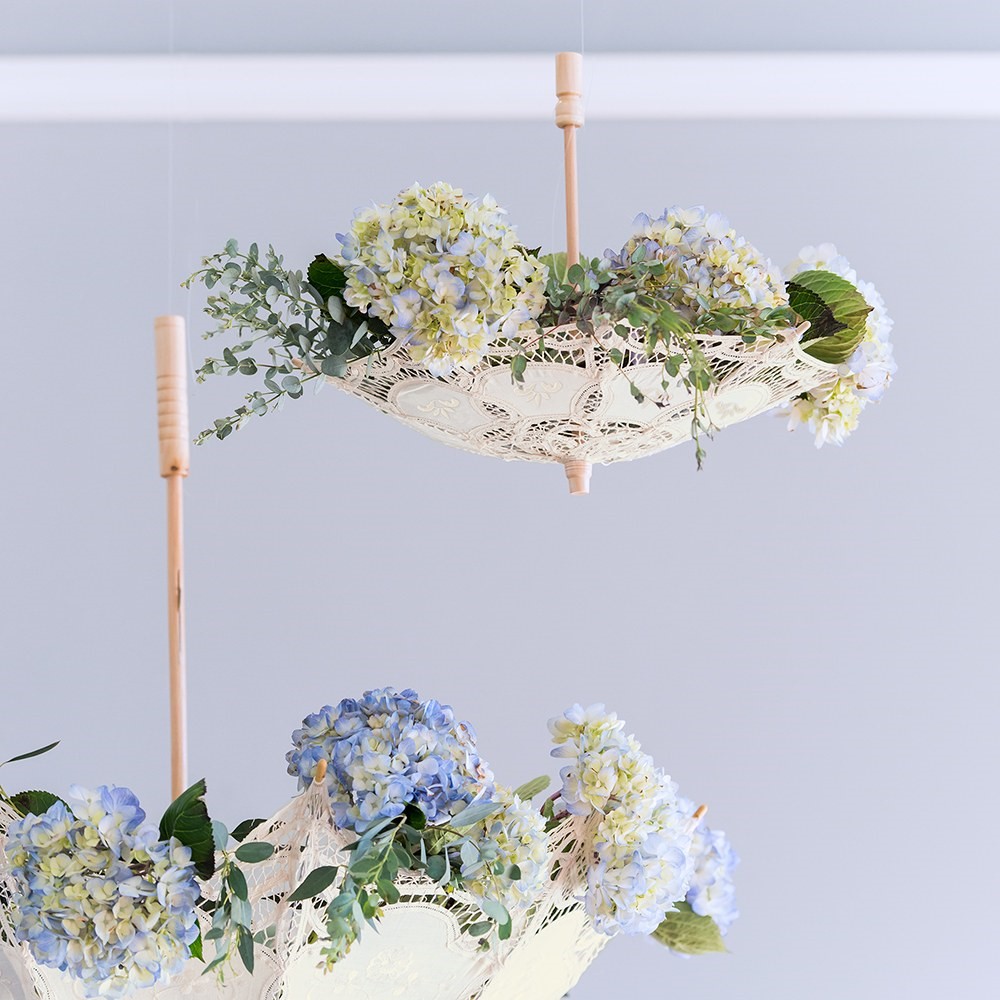 Rustic Lantern and Candles
Rustic lantern. Shop now.
Nothing works better than pairing the flowers with rustic lanterns and scented candles. You can pick lanterns of any shape and size, the same goes for the candles, prepare them according to your theme, add decoratives or just simply paint it the theme color. Spread them around your flowers in your desired pattern.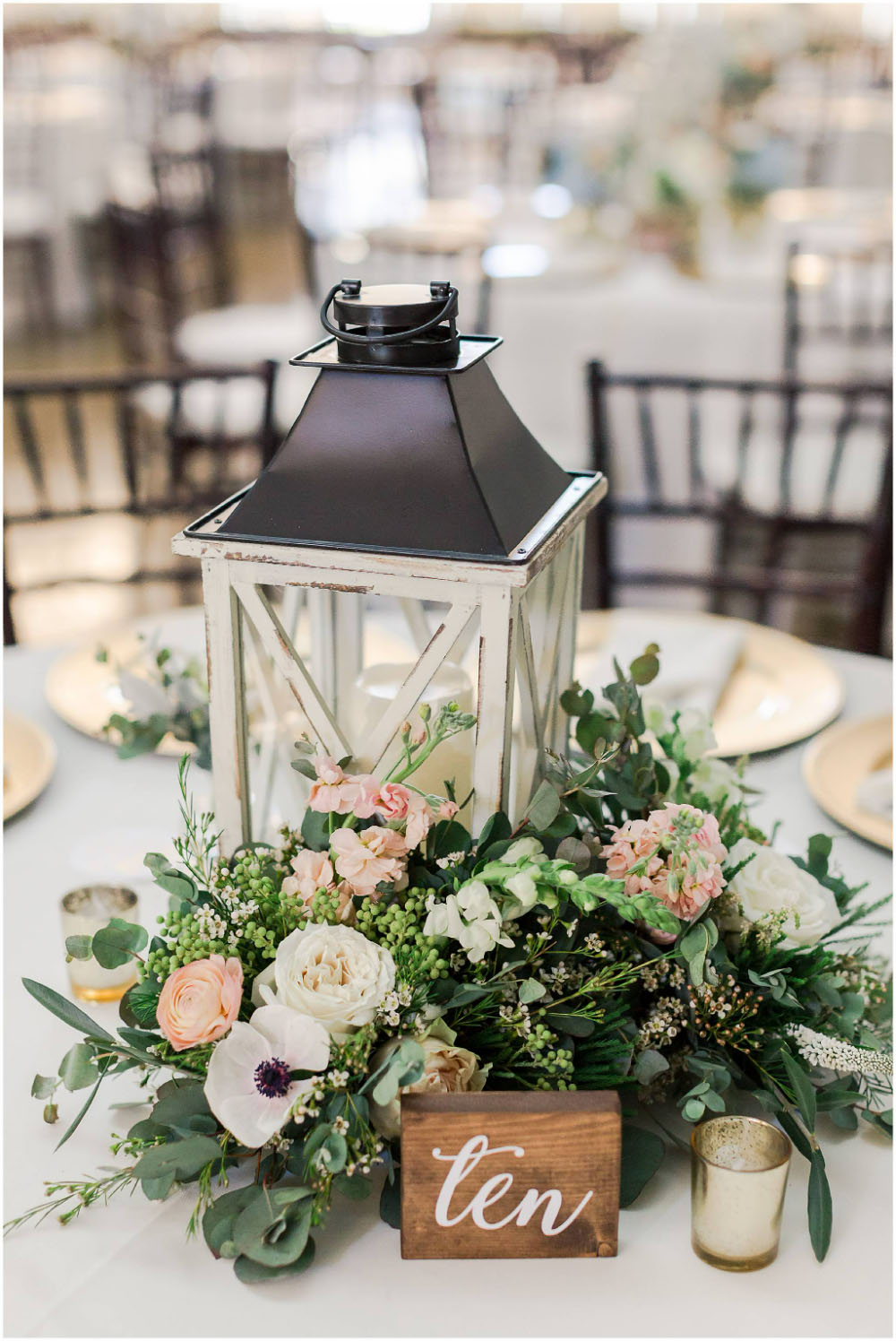 Tiered Dessert + Flowers
Tiered tray. Shop now.
Place the tiered dessert serving tray in the middle, fill it up with a few of the desserts leaving spaces in between. Fill the space with the flowers of your theme. Or you can also leave one level empty for flowers, choosing this option would be better and safe if your dessert is not dry.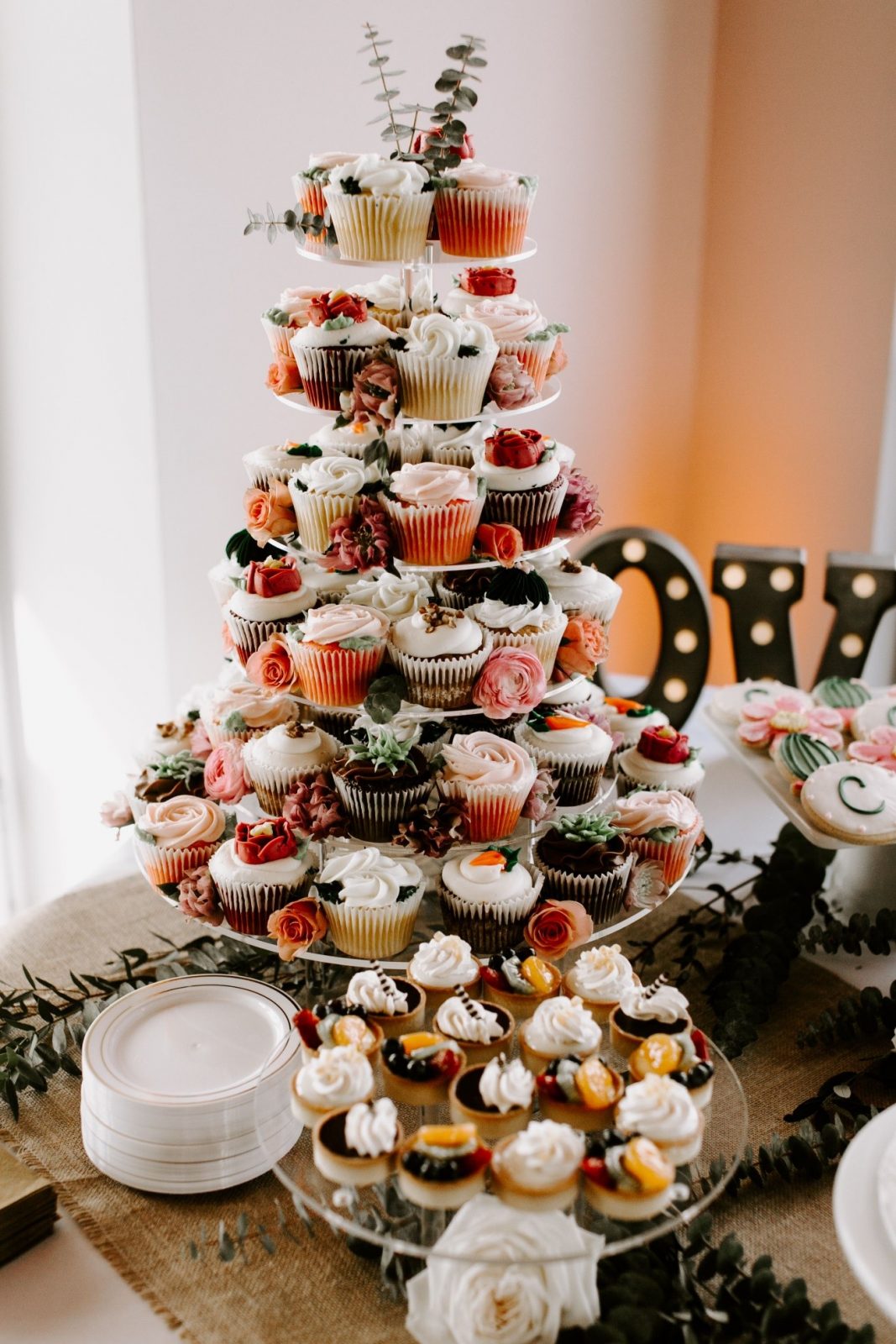 Keep It Tropical
Tropical is the new minimal. Get a beautiful flower pot, make sure it's not anything gaudy or loud, maybe something like a black with marble design or a mixture of glossy and matte black. Fill it up with a tropical plant of your choice. Make sure to leave a few leaves laying around the table for more feel.