No doubt, everyone has their own taste while selecting gift items or planning surprises. But the charm of beautiful fresh flowers never gets old-fashioned. If you look around or search on the internet for the best options to surprise someone, you will always get delivering fresh flower Bouquet on the top of the page. What else one would ask for if he or she gets authentic and reliable service like The Flower Studio to deliver your items at your doorstep while following all of your guidelines and offering furthermore customization to make the surprise even more amazing. Want to learn more about uniqueness? Read till the end to have more ideas for your important dates.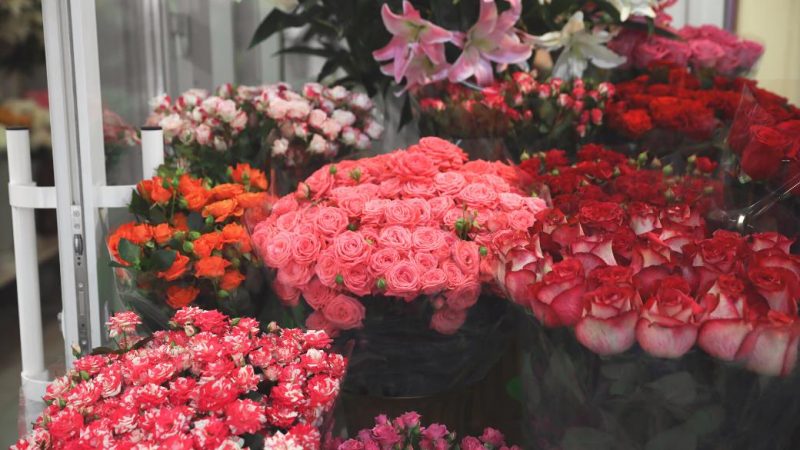 Customized Bouquet for Every Occasion
Flowers are widely considered as the best gift which never fails to bring a smile to the receiver's face. However, the customization takes the excitement to the next level. As every flower has its own unique meaning and symbolism, they are also identical for various events. We make customized bouquets for every occasion and make your day even more memorable.
Midnight Delivery Surprise
Cannot go out to surprise your loved one at midnight? Have you stuck abroad and want to make your family special on the occasion of Eid? Do not worry as ordering for mid-night delivery surprise is no more difficult. We assure you to deliver your bouquet on time. You can also add other items like cards, secret messages, or cake.
Same Day Delivery
To cater to the rush of nowadays busy life and to serve you whenever you are in need is our main goal. If you forgot to arrange any surprise for your loved ones you can contact us and we will help you to select the perfect item under your budget. Order online from our website www.theflowerstudio.pk and we make sure to deliver your order for you. For same-day delivery, make sure to order before 6 PM so that everything would be arranged without any inconvenience.
Why Choose Us?
Quality service is required by every client. We assure to deliver you the best products and unique bouquets which will not only make your money worth it but also others will appreciate you for such lovely surprises. The flowers we use are the fresh ones and the variety we have is also rare. Here, you can also select greeting cards from a huge variety of designs. Also, you can add custom message notes along with the delivery.
Tips to Keep Your Flowers Fresh
Usually, people are unaware of the fact that flowers can be kept fresh for up to 5 days if one is taking care of them. The right way of keeping Flowers is to place them in a Vase, just make sure to dip their stems into water. You can also spray some water over the flowers to make them look fresher. Moreover, do not place the vase of fresh flowers into direct sunlight this may cause immediate dryness. Partial sunlight or room temperature is found ideal to keep flowers fresh for a longer time and to have a blooming scent for some more hours.