Everyone wants to give their house décor a trendy touch. An investment that is beneficial for both home décor and health. Give your home a luxurious sight with a beautiful appearance and the pleasant scent of fresh flowers. If you are not into taking regular care of flowers, choose accordingly. Many flowers do not require much attention if they are kept with water. Try to buy baby flowers, they are expensive but grows eventually hence remain fresh for a longer time than usual. Nest flowers for home décor are carnations, roses, lilies, and daisies. Read this article till the end to know every day fresh flower arrangement ideas.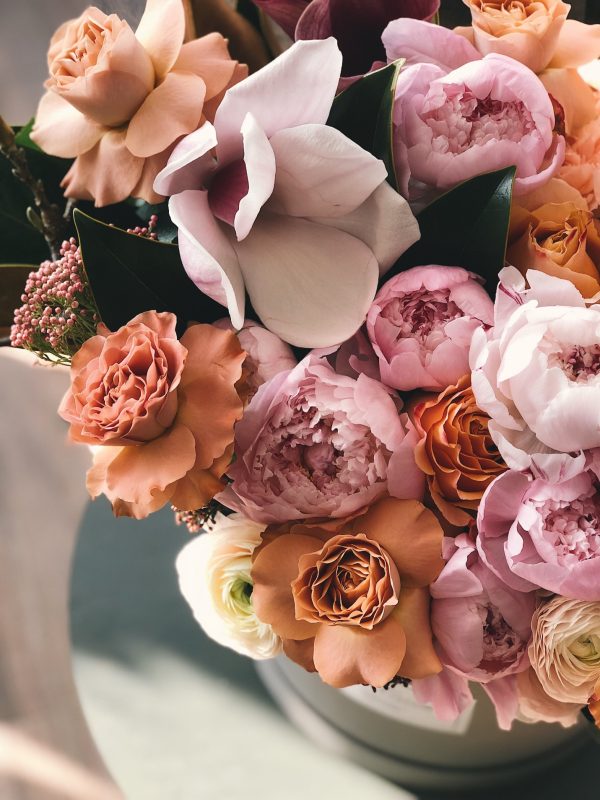 Floral Wreath
Create a beautiful DIY fresh flower wreath. Believe us, everyone would love your little effort. Add little details to your home to give it a cozy yet appealing look. Follow any youtube video or make it your way. Here, you can also use a major portion of leaves to give healthy greenery feels. Or else, just use leaves to fill up the spaces.
Dining Table Centerpiece
This everyday fresh flower arrangement is quite trendy nowadays. People also use it to decorate their wedding dining area or dessert bar. It would be pocket-friendly if you make it by yourself, however, you can also hire any entrepreneur to make it but of course, they will charge you an arm.
Take some foam and cut it into your desired size. Fix your favorite flowers and fill up the empty spaces with baby breath flowers or floral leaves and you are done! Spray some water to look them fresh. Do not forget to pour some water on foam too, as it will provide water to flowers and help them remain fresh for some more time.
Seasonal Theme Decor
Select any theme according to your furniture or the climate. You can also go for occasional themes like Halloween, vintage, spring, or any other. Just put single-themed flowers in different areas of your home. To enhance the look, you can have a combination of décor too, like changing the sofa or chair cover, a similar table runner, or some frames on your wall.
Dried Flowers and Grass Decor
Placing dried flowers or grass is something that is easy and also looks so delicate. If you have a huge-sized pot in your home, avail it to its best and put some dries grass in it. You can combine the grass with some flowers, if not then just grass would also look complete. To match it with your entire home décor theme, you can also spray these grasses on side tables or windows.
Vase in Entryway
Just put some flowers in a pot and place them at the entrance of your home. If you have any antique pot, place it there it will look amazing. If not, just color any regular pot in any color that would complement your wall and door color.
Branches Decor
If you have any longer-sized glass vases you can also put some flowers along with their branches. Yes, you have read it right. Flowers with branches are also used for decorating purposes such as cherry blossom. Here, you have to choose wisely because not every flower will look good. You can also put one single flower with a long stem, like a sunflower.