Many know this beautiful little flower due to the default wallpaper on various desktops. Kids these days might know about daisies from the aesthetic picture on Instagram and Pinterest. but only a few have much information about it. This flower is named after a word from old English, Daes Eage, which means day's eye. This name is perfect for daisies due to their unique habit of closing petals in the evening and reopen in the day. As if announcing the start of the day. This is where is meaning "beginning" came from. To know more fun facts like this about this flower of the month–April, keep reading!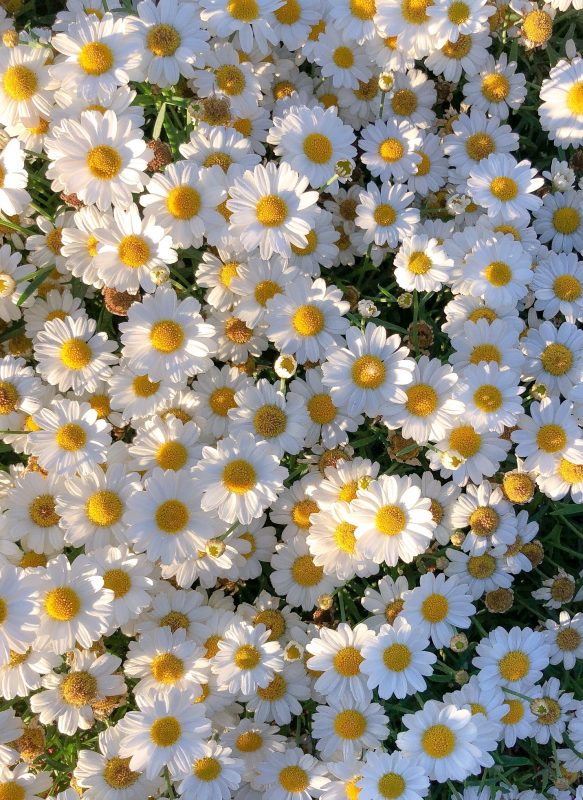 Daisy
Symbolism
Innocence, Simplicity.
Other meanings include fertility, good fortune, beginning, childbirth, joy, and purity.
It often refers to childbirth and motherhood which is why it is included in bouquets and gift wrapping of childbirth or baby shower gifts. Such meanings are mostly associated with daisies in white color with the yellow center area. The daisies were also believed to be the symbol of loyalty, love, and trust in the Victorian era.
However, contrary to this people also believe in a very shocking myth about the flower. Many people believe that it is the flower that represents death or deep sorrow on the death of a child in childbirth. It is given to the family members to show deep grief on the death of their child.
Scent
The flower of the month–April, daisy, has a mild scent with the touch of greenery or nature's feels. Its scent stays for a long time that is why perfumes which include daisies last whole day long.
Colors
The flower of the month–April, daisy, other than white, come in blue, pink, purple, crimson, red, orange, yellow. Daisies are related to Sunflowers. Fun fact–daisies set the record of being involved in the "He loves me, he loves me not" game, that was played on it by 331 people in Milan, Italy.
Growth
Daisies get mature in almost two years. It requires both partial sunlight and fine moist soil. In few areas, the plant grows well when full sunlight is received. The natural state of growth includes two to three feet vertically and almost two feet in the horizontal direction. It is one of the fasted growing plants.
Edibility
Daisies are edible. You can add them to your salad, soup, and any other item just to add some color or decorative purpose. It is sour, so you can add its little amount as a substitute for lemon.
Benefits for Skin
It is good for daily skincare.
Helps to reduce suntan.
Gives a boost to your skin color and enhances the beauty naturally by providing a glow.
Due to its lightening properties, it helps to reduce scar marks and dark spots.
It is also useful for skin tightening, giving your skin the much-needed young radiant.
In many anti-aging products, daisies are used.
Benefits for Physical Well-being
Used as the remedy for food poisoning and constipation.
Used in many types of mouthwash for better care.
If you are having difficulty in breathing, you can have daisy extract.
People have found it effective to have some daisy extract mixed in water for gargling purposes.
Other than this, the daisy extract is widely used for many treatments as it also possesses curing properties for different issues.