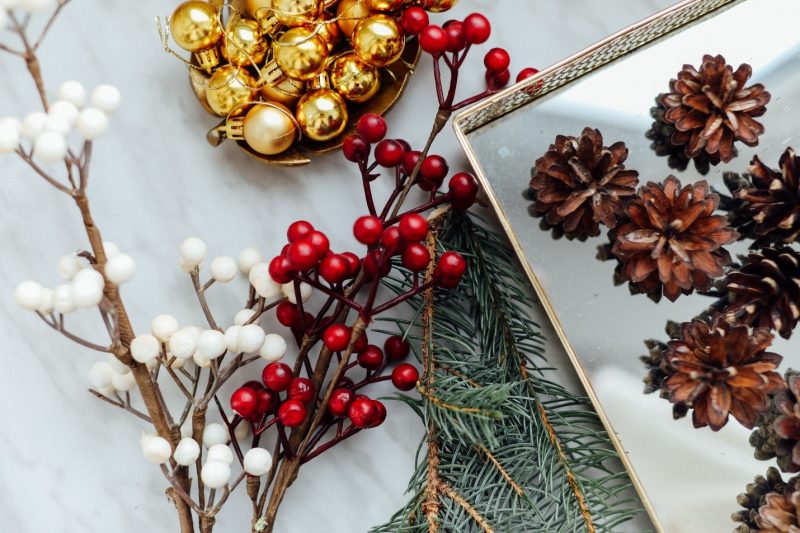 Have a friend that has a birthday in December? Looking forward to gifting them something that will hit differently? Gift them their birth flowers. Order them through cakes and gift delivery services. They offer same-day delivery, early morning, and midnight deliveries for your surprise to be sent on time. Most commonly, these 3 flowers are considered as the flower of the month – December.
1-Holly
Meaning – Happiness, Prosperity, Rightness, and Optimism.
People commonly refer to it as the "berry of December" because of its bright red color. In Christianity, the red color refers to the bloodstain of Christ.
Scent – It has a sweet fruity smell.
Growth – Its growth is highly dependent on the climate. In many cases, it blooms from spring to the early summer days. The male flowers grow in clusters while the female ones are observed to grow singularly.
As this flower of the month – December has sharp and pointy leaves, so you must be very careful while handling it.
2-Narcissus
Narcissus, the flower of the month – December, is also called "Paperwhite".
Meaning – Hope, Lucky, Simplicity, Good fortune, Faithfulness, Purity, Respect, and Wealth.
Also considered as a sign of inspiration and encouragement. Its meaning varies from culture to culture. People often mix it with daffodils as both look alike. When we looked into its history, we came to know an amazing fact that its name is on a handsome young man whose name was Narcissus.
Scent – They are indoor flowers and gives your house a pleasantly refreshing scent. It grows in large chunks and spreads its blooming scent in the atmosphere.
Growth – These flowers need shelter to grow hence do not perform well in their natural growth rate if placed outdoor. For its better growth, few tips should be adopted for sure. Firstly, change its water every 2 to 3 days. Secondly, place it in a way that the plant does not receive any sunlight directly.
They mainly grow in spring but few of them bloom heavily in winters. Its flowers can be white, orange, and yellow. The white one is considered as purity; the orange ones as positive vibes and the yellow ones are symbolized as happiness.
3-Poinsettia
Also called "Stars of Christmas".
Meaning – Success, Achievement, and Cheerfulness.
These are famous to be called "Christmas flowers" as their color falls into the theme of Christmas. Through this, many people misunderstood that the flower only comes in red color but, it also comes in yellow, white, and pinkish shades. Many people refer to it as the symbol of celebration.
Scent – It has a beautiful scent, and you can find its scent in various skincare and fragrant products.
Growth – They are outdoor plants in nature, and you can plant them in deep soil areas with direct sunlight. This will enhance the beauty of your garden for sure because of its bright attractive colors. But on the other hand, these are short-day plants so if you wish to bloom them again then you must wait almost 10 weeks with 12 hours of sunlight each day. There is a common myth about these flowers that they are poisonous but, they can make you sick so be careful and keep your children away from them.
If you want to place it inside your home, you can increase its freshness by following a simple trick. Simply deeply cut the end of the flower and put it into the hot water for almost 20 seconds. Then immediately put it into the vase of cold water. This will lock the milky sort of substance and the flower will remain fresh up to 2 weeks.