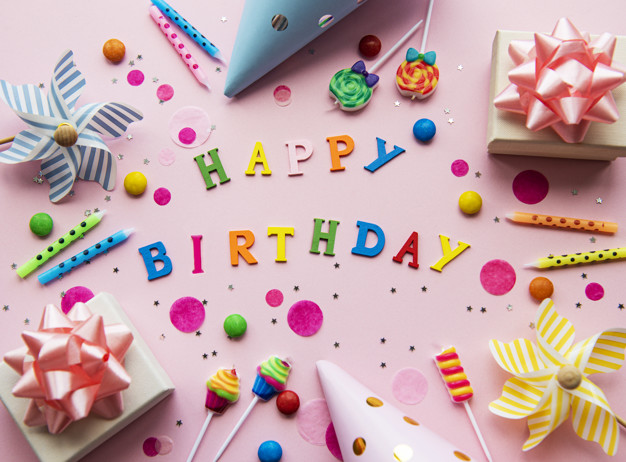 When we look back to our most memorable birthdays, we always get reminded of the beautiful feeling of having our family and friends close to us on our special day. But when you have to organize a birthday party for a loved one yourself, it can be quite exhausting.
Here are some ideas for a memorable birthday celebration.
A Unique Birthday Party
People love theme parties, especially kids. So, a birthday planned according to someone's personality or hobby is bound to be a huge success. It could include all of the things that would bring a smile to their face and make it a birthday that they would always remember. This would also make the person happy as they would know that the host put a lot of effort into making the party according to what he/she would prefer.
Go Potluck!
Birthdays always have a lot of people invited. This introduces the idea of potluck. Many friends and family members would feel delighted to be allowed to bring their dishes to share. Great food and a real money saver!
Action-packed.
The best parties are always the ones with the most activities involved. No, I'm not telling you to go out and rent a bouncy castle or a pony. Instead, everyone could enjoy some arcade games, three-legged race, or even the egg and spoon race, keeping it active and healthy. Music is another great addition to any celebration as it brings out everyone's happy side and gets them moving!
Giving back
Everyone has a cause that they are passionate about, nothing can compare to the satisfaction derived from helping others. Hence, you could always ask your inner circle to spend the day volunteering for a certain cause on your own or through any organization. Other than that, you could ask your friends to donate money that was intended for your birthday present to it as well.
Film Screening
What is a better idea than watching your favourite movie with your closest friends and family as a birthday celebration? You can do this in two ways; renting out a local theatre or at your place, depending on your budget. Distribute candy, popcorns, and slushies as snacks!
Murder mystery
This is proven to be the most exciting and unique idea of them all. There are plenty of downloadable murder mysteries available online, where you just have to follow the quick and easy steps to create a fascinating murder mystery to solve.
Camp out surprise
Invite your close friends to a hangout without letting them know what you have planned. Choose a peaceful spot from anywhere between a top of a hill or the woods and spend the night there. Arrange a bonfire and BBQ to add to the fun.
Decorations
Whether you are celebrating the birthday indoors or outdoors, you can always decorate it with fairy lights, flowers, balloons, and more. Just make sure you do not overdo it and keep things elegant. Some things to consider are the lights, they should not be very outrageous. Instead, they should be pleasing to the eye. You could also add in some flowers with a beautiful scent as a generous and loving gesture. Another thing to keep in mind is that when choosing the flowers make sure you know if someone is allergic to any type of flower, otherwise it could cause a problem in the middle of the celebration. Adding to this, if everyone is aware that the birthday boy/girl has been trying to purchase that is quite expensive but is having troubles with the funds, everyone can combine the money intended for their gifts and instead of individual gifts, you can give him/her one gift collectively.