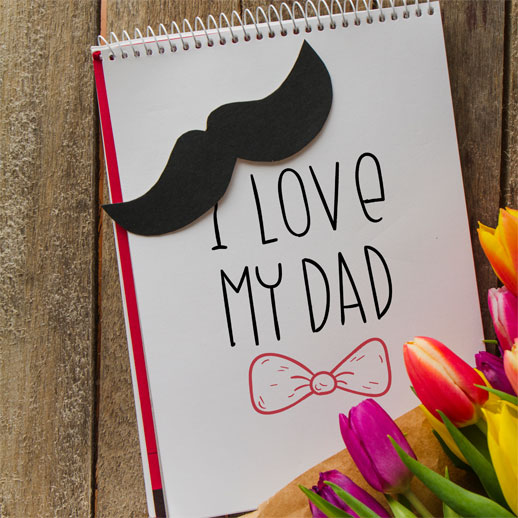 Some people think that flowers are only for women and, usually, men do not like them. Well, this is not true. In fact, a beautiful bouquet of fresh flowers could be a perfect gift for your father on this Father's Day.
Instead of giving that one boring fountain pen, which by the way, is no longer a surprise for fathers, why not change it?
It might sound unusual to you but fresh flowers can make your father's day special. To help you out, we have compiled a list of flowers that you can send to your father. Let's have a look.
Flowers for Father's Day:
Although, you can send any flowers, here is a short list of flowers that are best for Father's Day.
Yellow Roses: There are many varieties of roses that are used at almost every occasion. Yellow roses represent sunshine and joy. A bouquet of yellow roses will cheer up your father. Show your love and warmth to your father by sending these flowers. You can also send sunflowers as an alternative to yellow roses.
Orchids: If you think your father doesn't have much time to take care of fresh flowers, orchids are the best option in this case. These are known as hardy as they can survive for long without water. You can gift potted orchids or a bouqut, as you prefer. If you are gifting potted orchids, make sure to remind your father to keep the pot near the window so it can catch some sunlight. These flowers come in a number of varieties and colors. You can pick your dad's favorite colors to gift.
Blue Hydrangeas: Hydrangeas come in different colors but a bouquet of monochromic blue hydrangeas is not only eye-catching but also very soothing. This bouquet will help your father calm down and get relief from work stress on a hard day. You can keep it on the work desk or beside a window to match the blue color of the sky.
If you are hesitant in sending only a flower bouquet to your father, you can combine them with a gift basket. You can ask the team @ The Flower Studio Pakistan to incorporate some fresh flowers in a hamper filled with his favorite gourmet food or fruits. Try this, and we are sure, your father will love you for this!